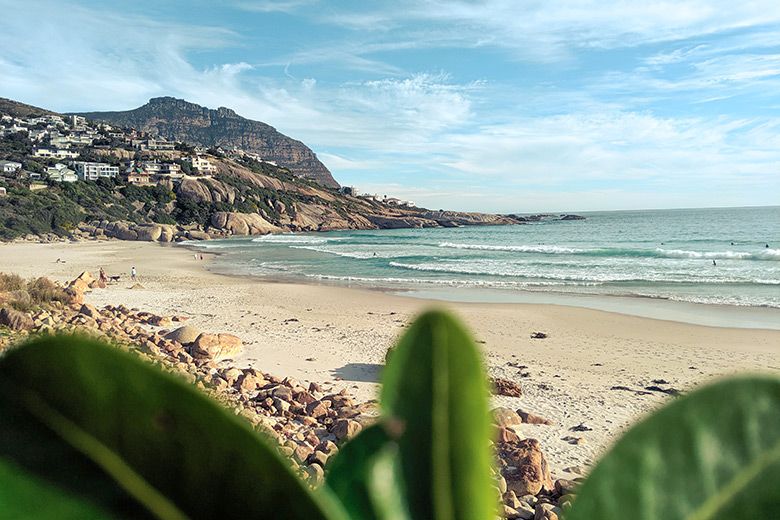 A comprehensive guide on safety tips to know when travelling in South Africa – written by locals.
The first questions people ask us when we say we're from South Africa are: 'Is it safe to travel to South Africa?' , 'Is South Africa dangerous to visit?' or 'Is it true there's violent crime in South Africa?'.
Our answer usually starts along the lines of, 'Yes, but…' and then we start rattling off a list of 'do's' and 'don't's'. We soon started to realise how relative the topic of safety is and how everybody's safety tolerance is different.
With this in mind, we thought it would be useful to share a comprehensive list of safety travel tips you need to know when travelling in South Africa.
Is It Safe To Travel To South Africa in 2023?
Yes and you don't need a black belt in karate to visit South Africa.
South Africa does have a high crime rate. But there's so much more to this beautiful country that everyone should experience it at least once in their lifetime. We want you to have the best experience possible and that includes giving you all the safety tips you need to take the stress out of your travels.
We'll start with some general safety travel tips that are relevant no matter where you visit in South Africa. Then we'll get into more detail around specific topics like road safety, getting around and solo travelling.
General Safety Travel Tips For Tourists in South Africa
Keep Your Dress Code Simple: Don't Be Flashy
We don't mean you shouldn't rock your outfits in South Africa. By all means, rock it and look good! Just limit wearing flashy or expensive looking items like jewellery and watches when walking in public areas.
If you prefer to have them on you instead of in the hotel safe, wear it under your clothing so it won't draw too much attention.
Avoid walking with overhead earphones, cellphones and cameras hanging around your neck so you don't draw unwanted attention. Keep these in your bag when you're not using them, especially when visiting more remote areas in South Africa.
The idea is to not draw attention to your valuables. Always keep it low key where possible. That way you'll look less like an unknowing tourist.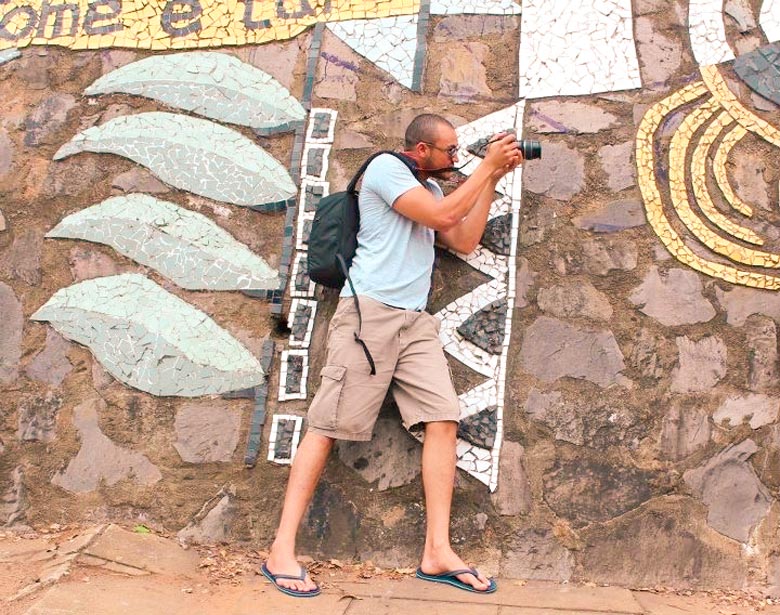 Keep Your Valuables Close
Always leave valuables like cellphones and wallets in your bag and not on restaurant tables. It's safer and you'll be more sociable.
Instead of hanging handbags on the chair behind you, put it right next to you or right under your feet so you always have an eye on it.
Limit Walking Around City Centres
This is a difficult one to explain to most people we meet. Only because when you travel to New York, Sydney, Hong Kong, London or Berlin, one of the highlights is walking around the city centre right?
Well in South Africa it's different. The city centres are generally not safe for walking around. This is especially true when you don't know where you're going.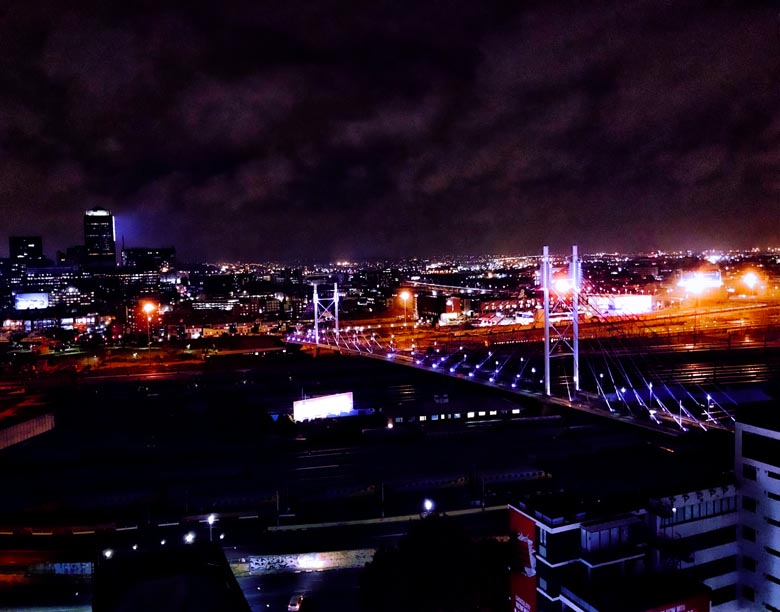 There are of course some areas in the city centre where it is safe to wander. But it's better to err on the side of caution unless you're with a local friend who is familiar with the area.
Cape Town's city centre is relatively safer compared to the city centres of other places in South Africa. But only walk during the day and avoid walking down quiet streets at night.
Love street art tours? Check out this 2 hour guided street art tour in Cape Town.
If you're in Johannesburg, you can also explore Maboneng in the city centre. Go during the day and on the weekend if possible. It's a great, vibey place to chill with locals.
If you do want to experience the city centre of Johannesburg without worrying about safety, join a 1 day guided tour of Johannesburg. It's a 8 hour tour where you'll see the city centre of Johannesburg, the Apartheid Museum and visit the famous Vilakazi Street in Soweto, the largest township of Johannesburg.
Or if you're visiting Durban, go on this half-day Durban City Tour along the Golden Mile.
When in doubt if an area is safe for walking, ask your hotel reception. They'll be more than happy to advise you.
We loved staying at Kensington Place in Cape Town. It's a stunning boutique hotel that is centrally located close to the main attractions of the city.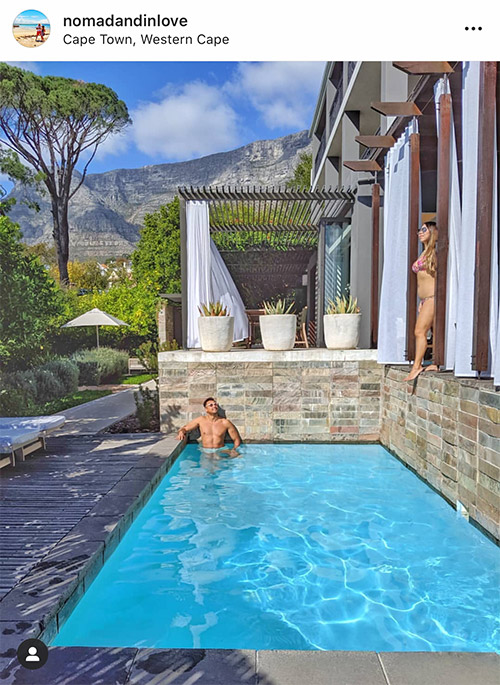 What's the craze with Cape Town? Decide for yourself if it's worth the hype. Check out our Cape Town in 1 minute video to find out.
Walk in Groups and Explore During The Day
Okay… The title sounds like a line out of 'The Walking Dead', we won't lie. But just humour us and avoid walking anywhere alone. It's always more fun in groups and if it's just the two of you, that's fine too.
Explore and wander in the day, and reserve the evenings for dining out at one of the many fabulous and delicious South African restaurants.
If you're up for a night out, it's safe to go hang with locals in a bar or nightclub. Just grab an Uber to your destination so you can skip the walking.
Bonus Tip: South Africans are one of the friendliest people in the world. Don't be surprised or scared if someone says 'hi' or 'hello'. Feel free to greet them back and continue on your way. But be wary if they randomly ask you for the time. Some opportunists like to use this trick to check out what watch or cellphone you have.
Pay by Card, Not Cash
Cash is king, but you don't want to have large sums of money on you when travelling in South Africa. Whether it's foreign or local currency, it's safer to leave most of it in your hotel's safe and only carry what you need for the day.
South Africa is pretty card friendly at most places, so leave most of your ZARs (South African Rands) on your debit or credit card. Just keep R300 (€18 worth) cash on you for tipping and small purchases.

Bonus Tip: It is customary to tip 10% of the bill at restaurants where you are served your meals. At most restaurants, you can add the tip directly to your bill, pay for it using your debit or credit card and your lovely waiter will receive the tip.
If your bank charges you expensive fees for paying by card, you should consider getting another bank travel card. We pay zero bank fees for card payments AND cash withdrawals when we travel. Plus, we can buy foreign exchange anytime, anywhere at the lowest exchange rate.
It's the only travel bank card we use. The cherry on top? It's free to sign up. Find out how in our 7 Honest Reasons Why Revolut Is The Best Travel Card guide. Use our referral link to get the bank card sent to you for free and save yourself €5.
Withdrawing Cash from ATMs
You can always draw your ZARs at an ATM in South Africa if you didn't bring any with you.
When making cash withdrawals, it's safer to use ATMs that are inside shopping malls or petrol stations rather than the ones standing vulnerably outside. Double check your surroundings before making cash withdrawals and put your money away before leaving the ATM.
Avoid drawing and carrying large sums of money with you as much as you can. You don't want to become an easy target.
And if you don't already know, never allow strangers to help you at ATMs unless you need help and that person is a bank employee.
Revolut Card: ATM With Free Cash Withdrawals in South Africa
If you're using Revolut, you get free cash withdrawals in South Africa from FNB (First National Bank) and Nedbank ATMs in South Africa.
Standard Bank and ABSA will charge you R50 (around €3) per withdrawal.
Safety Travel Tips for Driving in South Africa
Public transport is very limited in South Africa. Besides the MyCiti bus network in Cape Town and the Gautrain in Johannesburg and Pretoria, you'll pretty much need to rent a car or Uber around for everything else.
Depending on where you're visiting in South Africa, it may be more convenient and cheaper renting a car.
Do You Need an International Driver's Licence to Drive in South Africa
You only require an International Driver's Licence to drive in South Africa if your driver's licence is not in English. If you have a UK driver's licence or any other driver's licence that is printed in English, you won't need one.
Just make sure that your driver's licence has a photograph of you and your signature for it to be valid in South Africa.
Although this is what the law says, traffic law enforcement often overlook this and usually allow non-English driver's licence as long as they are printed in the Latin or Roman alphabet. Our advice? If you want to have a pleasant and incident free time exploring sunny South Africa by road, make sure you adhere to all their laws.
Simply get your International Driver's Licence and the only worry you'll have, is having to choose one of many South African famous dishes to try (the 'pap, chakalaka and wors' is an excellent choice), and how to master the 'Gwara Gwara' on the dance floor. Just remember to buckle up and bon voyage!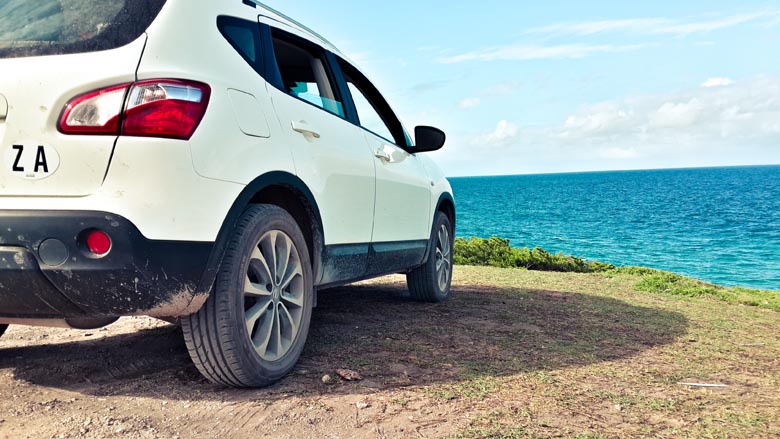 South Africa Road Safety Tips Whilst Driving
Keep your doors locked whilst driving.
Keep your windows closed, especially when stopping at traffic lights. If you must open for air, the opening should be small enough so that a person can't stick their arms in.
Don't leave valuables like cellphones, wallets and bags visible whilst driving. Keep these in the car trunk where possible. If you need your cellphone for GPS, put it in a compartment where it won't be too visible.
At traffic light stops, it's quite common for street hawkers and vendors to approach your car asking for money or selling goods. Some even provide a service to wash your windscreen or windshield. Just give them a friendly wave and say no. They usually won't hang around if you're polite.
If you do choose to support them by giving them money, have some spare change close by. It's better not to pull out your wallet right there and then, especially when you'll need to wind down your window.
It's safer not to drive at night. Rather take an Uber and you'll be able enjoy your evening with a few drinks.
Never pick up hitchhikers or strangers you don't know.
South Africa Road Safety Tips When Parking
When leaving the car, double check that you've locked the car by pulling on the car door handle. Car jamming or otherwise known as blocking the lock signal from your car remote is quite common in South Africa.
It's quite common for car guards to look after your car when parking. You can normally identify them by their reflective jackets. Say hi and tell them you'll tip them when you're back. You can tip anything between R2 – R5. It all depends on you. It's better to have the tip in your pocket or hand so you don't have to whip out your wallet.
Always put all your items (jackets, shoes, bags) in the car trunk or boot when it is parked. You don't want to come back to a broken window.
Taking the Bus (Public Transport)
Public transport options like the MyCiti bus and Gautrain are safe to take. Just keep an eye on your valuables and don't leave them unattended.
There's also the mini-vans or what South African's lovingly call 'taxis'. The South African version of 'taxis' are not the conventional taxis that travellers are familiar with.
There's no formal bus stands or stations and no way of identifying what route that bus takes except by hand signals. It is definitely a local and authentic experience. But as you can tell, it's quite complex and we don't recommend it unless you're with a South African friend who is familiar with the process.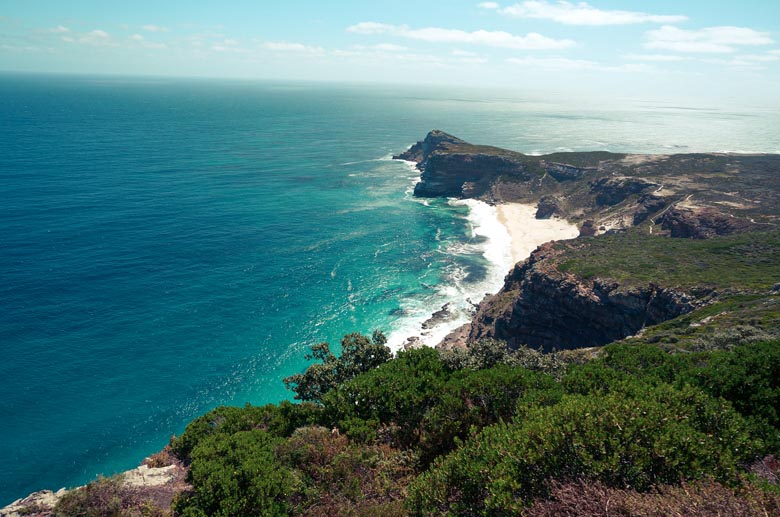 If you're travelling regionally across South Africa using bus services like Greyhound, those are safe to take too. Before buying your ticket, check where the Greyhound bus station is. Most of the time they are located in the city centre which like we said earlier, isn't the safest.
If it is indeed in the city centre, get an Uber to drop you off directly at the Greyhound bus station and go inside to wait for the bus.
Uber in South Africa
We've mentioned Uber a few times already. Not only is it safe, it's also affordable and convenient. Just make sure you check that the number plate matches the car and the driver is the gentleman or lady you see in the photo.
This hasn't happened to us before but if it's not, report it on Uber and cancel the trip.
Safety Tips for Travelling by Train
We used to have cars when we lived in South Africa, so we've personally never taken the regional train before. But it is possible and it's safe too.
For the regional trains, make sure you get your own cabin so it's easier for you to look after your luggage.
For the short day trip trains, it's best to travel during the day only.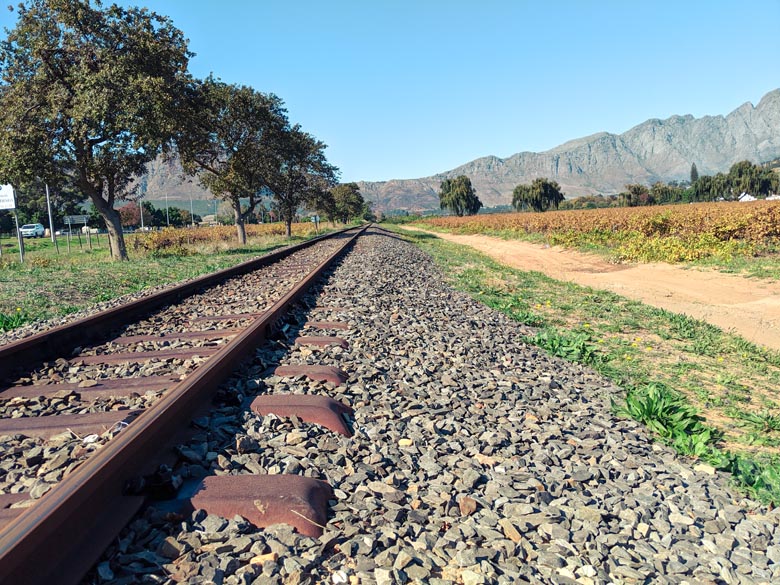 Regional Train Options in South Africa
The Shosholoza Meyl takes you between Johannesburg, Cape Town, Durban, Port Elizabeth and East London.
South Africa's famous Blue Train has routes from Pretoria to Cape Town and Pretoria to Kruger National Park.
Rovos Train is another luxury option. Besides travelling regionally you can even go to Victoria Falls in Zimbabwe, Dar es Salaam in Tanzania or Walvis Bay in Namibia.
Bonus Tip: If you just need to get from A to B, then flying may be a cheaper option than taking a regional train. The train is a great option if you have time and want to experience the majestic and scenic landscape of South Africa. But this unique experience comes at a cost.
Short Day Trip Train Options in South Africa
The Cape Metro Rail in Cape Town. We've taken the Southern Line to explore False Bay and Simon's Town before. The trains could do with some TLC but it's safe. Travel during the day and keep bags and valuables to a minimum.
The Gautrain is great for getting to and from Johannesburg airport and between Johannesburg and Pretoria.
The Umgeni Steam Railway for day trips in Kwazulu Natal.
The Atlantic Rail takes you between Cape Town and the Winelands region.
And finally, the Ceres Rail which goes between Cape Town and Ceres.
Safety Tips for Beaches in South Africa
If you've ever heard of The Garden Route, you'll know we have some of the most breathtaking beaches in South Africa. Most beaches are safe to explore and like we've said for the umpteenth time, go during the day.
When chilling out on the beach, it's best to always have someone watch your belongings. You may think that no one will take your sunglasses or sneakers, but they can grow legs if you're not careful.
For valuables like cellphones and keys, keep them wrapped in a T-shirt or cardigan and hide it under your beach towel for safekeeping.
Save Me For Later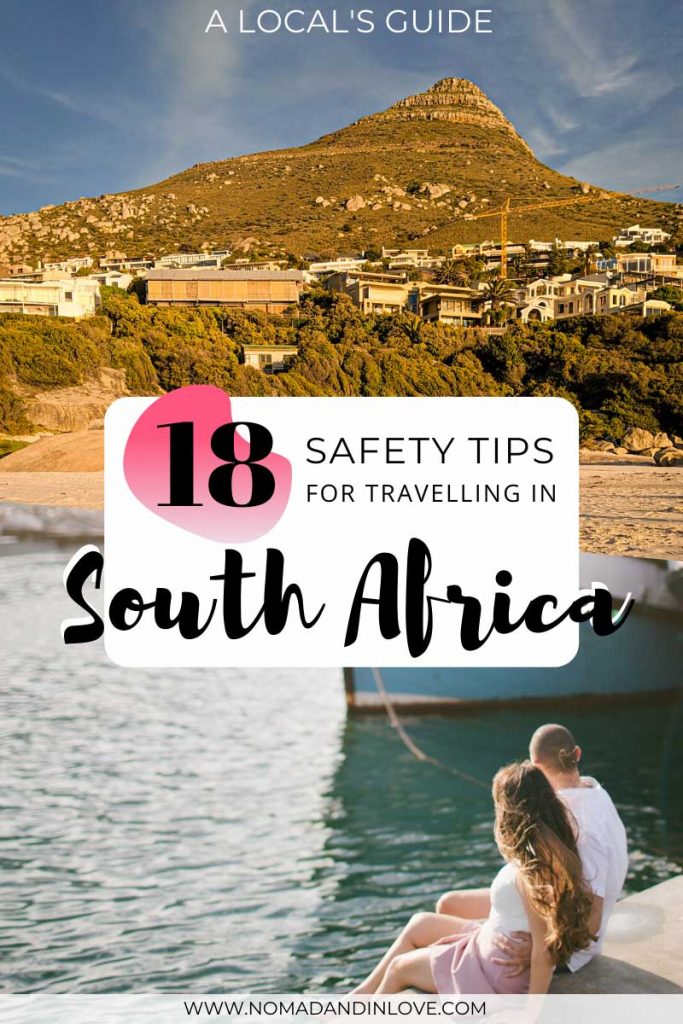 Safety Travel Tip for Safaris in South Africa
Going on a safari is one of the top bucket list things to do when visiting South Africa. Safaris normally take place in private or national game reserves, so it's generally quite safe. The only thing to be aware of are wild animals. But we'll let your safari guide give you the details on that.
Bonus Tip: Make sure any wildlife organisation or sanctuary you're visiting in South Africa is ethical before visiting. Not sure what to look out for? Read our 7 ways to tell if you're visiting an ethical elephant sanctuary for tips and warning signs.
Visiting Townships in South Africa
Going on a township tour is a must if you want to understand the history of South Africa. It's also a great way to support local businesses and the local community.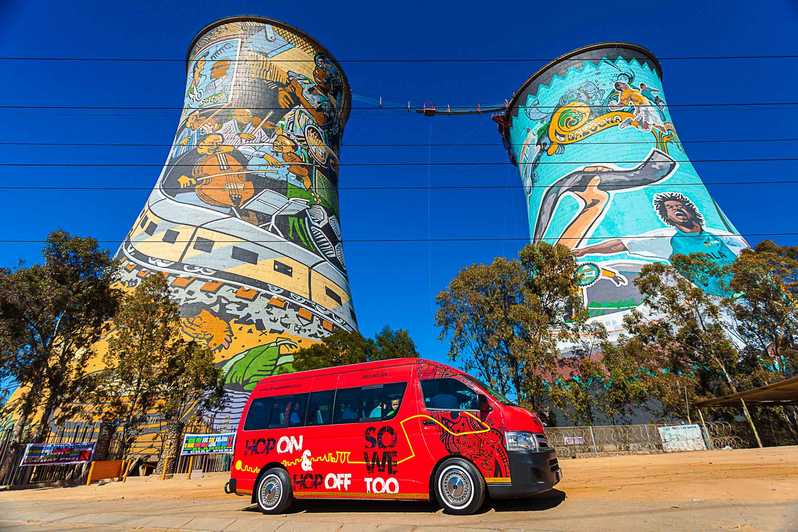 Some townships may not be the safest places to visit even if you're a local. So the best way to experience a township is to join professional guided tours. We love supporting self-made, local entrepreneurs, but it's important to apply caution when choosing a tour company.
You don't want to just follow any Tom, Dick and Harry into the township when safety is a concern. So here are some reputable township tours you can go on:
Safety Tip for Hiking in South Africa
If you love hiking, you'll love it even more in South Africa. It's generally quite safe to hike. Just apply safety travel tip #1 (don't be flashy) and #4 (walking in groups and explore in the day) and you'll be fine.
Keen to include some hiking during your trip? Make sure to read our top 5 hiking trails in Drakensberg guide.
If you're travelling with family and have children, we've also written a family-friendly guide on hiking the Drakensberg Mountains in South Africa.
If you're travelling solo or would prefer safety in numbers, there are a couple of guided hiking excursions available in Cape Town:
Cycling in South Africa
South Africa has some of the most scenic cycling trails in the world. Why else would people travel all the way to Cape Town for the The Cape Argus or Cape Town Cycle Tour?
When it comes to cycling in South Africa, it's not crime you should worry about but rather bike accidents. There are no cycling lanes in South Africa and motorists are generally not considerate enough to cyclists. So it's up to you to cycle more defensively.
This is particularly true when faced with South African minivans or 'taxi' drivers. They're usually too busy rushing people from place to place and will often break a driving rule or two. Cycle extra defensively when these taxis are in sight.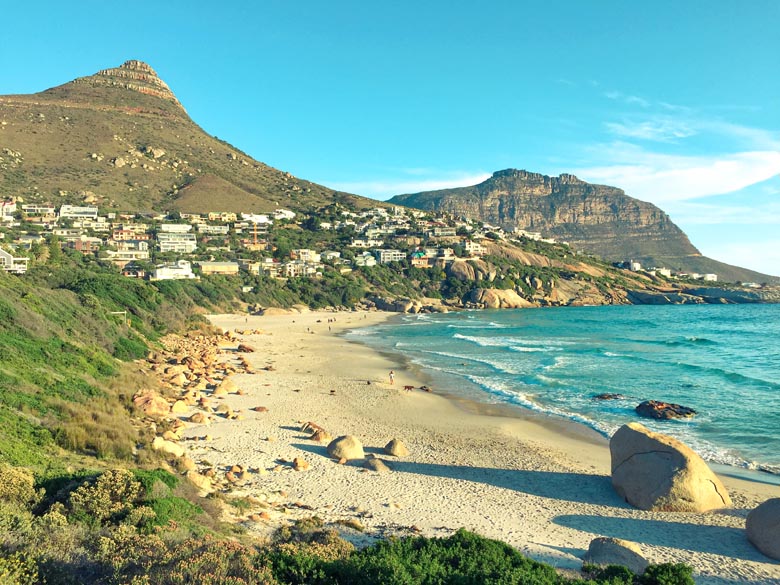 Camping in South Africa
Camping is a popular activity to do in South Africa, not just for tourists but for locals too.
To camp safely, make sure to stay overnight at a campsite. The carefree van life of stopping on the side of the road for the night is NOT safe to do in South Africa.
Safety Tips for Solo Female Travel in South Africa
Yes, South Africa's got a bad rap, especially for female solo travelling. But that doesn't mean it's impossible.
If you follow all our tips in this guide, stay in hostels that are not located in the city centre and go on guided tours so you're not alone, you'll have a fabulous and safe time in South Africa.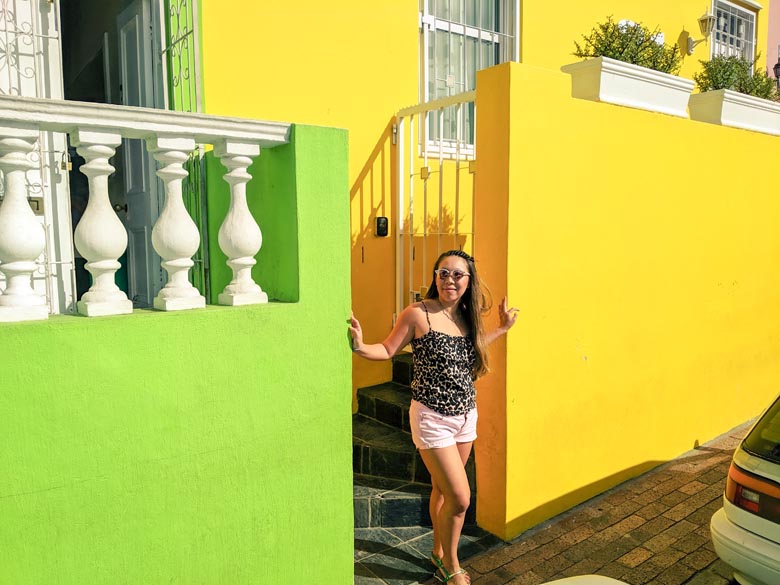 LGBTQ Travel in South Africa
We are proud to say that South Africa is the most LGBTQ-friendly country in Africa. It's also the first country on the continent to recognise same-sex marriage.
The only places to be a bit more mindful in terms of public displays of affection no matter what type of couple you are, are in townships and in Muslim-predominant areas like the Bo-Kaap in Cape Town. It's more of a respect rather than safety thing.
Essential Travel Tips For Travelling Safely in South Africa
That was a lot to absorb, so here's a quick summary:
Keep valuables out of sight where possible, on person and in your car.
Limit walking around the city centres in South Africa and if you do, walk in a group and during the day.
Pay by card and keep small amounts of cash on you.
Take an Uber instead of driving at night.
Always go on a guided township tour with reputable companies.
Hike in groups of 3 or more when exploring South Africa's beautiful landscapes.
When camping, stay overnight at a campsite and not on the side of the road.
Never pick up hitchhikers.
Where to Travel Next after South Africa?
We hope you found our safety travel tips in South Africa useful. As always, if you have any questions or need some advice, we'd love to hear from you.
If you're exploring the African continent, make sure you read our other African Travel Guides: