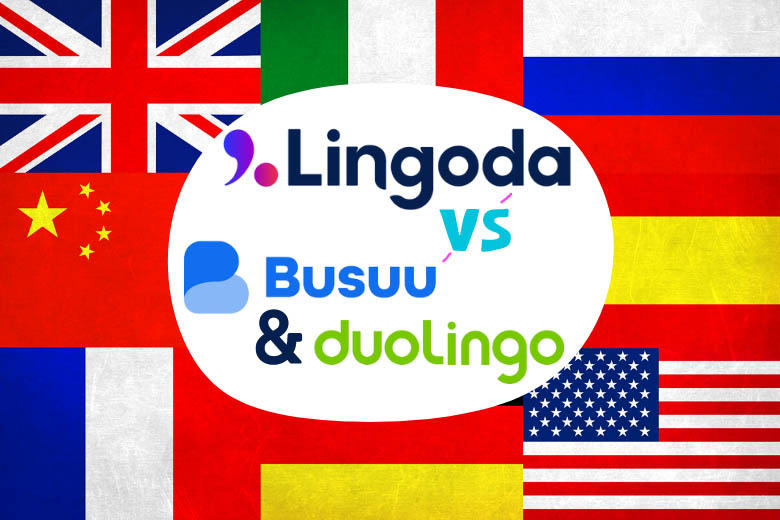 Expats share their personal experiences on the differences and similarities of learning a language on Lingoda vs Duolingo, Busuu, and other language learning apps and answer whether Lingoda is worth it.
Anyone who has ever attempted to learn a new language has most likely tried language learning apps like Duolingo or Busuu. They're easily accessible, simple to use, offer many language courses, and are relatively cheap (or even free).
But how successful were you at becoming fluent in a new language using these apps alone?
Speaking for ourselves, we found it very challenging to learn German and become fluent using Duolingo and Busuu alone. And that's why we've been experimenting with as many ways to learn German as humanly possible.
This includes trying 2 months' worth of online German classes with a language school called Lingoda.
So if you're keen to know what the differences and similarities are between Lingoda vs language learning apps like Duolingo and Busuu, and whether it's worth spending your hard-earned money taking language lessons with Lingoda, keep reading!
Disclosure: This Lingoda review is not sponsored but we did receive free online German classes as part of a free trial. But whether a guide is sponsored or not, we always share our honest opinion.
The Similarities between Lingoda vs Duolingo and Busuu
1. You Can Choose Your Language Learning Intensity on Lingoda, Busuu, and Duolingo
One of the major pros of learning a language on Lingoda, Duolingo and Busuu is the flexibility. You can easily choose how intense you want your language learning lessons to be. Whether that be once a week, twice a week, or every day!
With language learning apps like Duolingo and Busuu, you can literally learn a language anytime, anywhere. Whether that's sitting on a train, standing in a queue, or waiting for your date to arrive.
Lingoda requires a bit more planning. You'll have to decide beforehand whether you want to take online language classes 1, 3, 5, or 10 times or more per week.
So Lingoda is not as flexible vs Busuu and Duolingo. But the upside is that you're more likely to stay consistent with language learning on Lingoda because you have to commit to a certain number of classes per week.
Related Guide: What's the difference between Busuu vs Duolingo? Read our comparison guide to find out which language learning app is best for your goals.
2. Start Learning A Language Immediately After Sign-Up
Another pro of online language learning platforms like Lingoda, Busuu and Duolingo is that you can start learning instantly after sign-up. This is often not the case with language schools where you often have to wait until the next language course starts.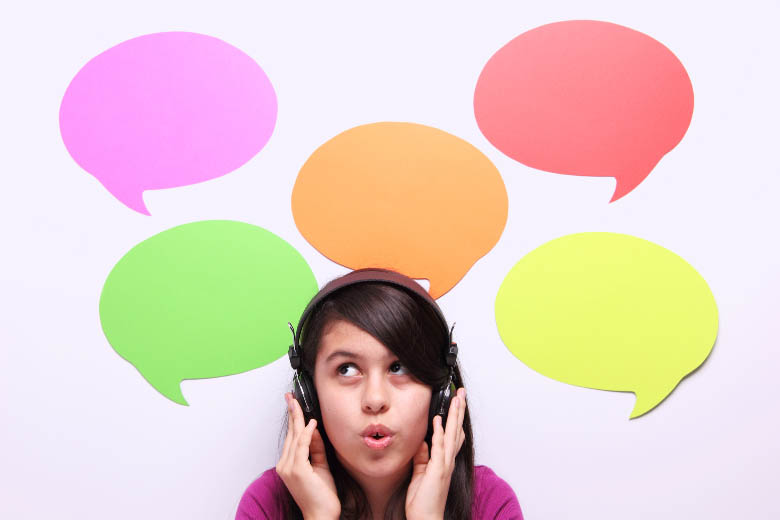 This waiting period could vary anywhere from a few weeks, to a few months. So if you want to stop procrastinating and get started with learning a new language as soon as possible, it's something worth considering.
Lingoda, Busuu and Duolingo are similar in that their online language courses are available 24/7. So whether you're an early bird or a night owl, you'll find online classes to suit your schedule.
Related Guide: What other differences are there between learning German online and German language schools? Find out in our Online German Classes VS German Language School Comparison Guide.
3. No Textbooks Or Special Equipment Required
This is another big PLUS! You won't ever need to worry about buying textbooks when you're using Lingoda, Busuu or Duolingo. All the language learning materials are provided to you!
Not only does that translate to a cost saving of €30 to €40 per language level. But you also save on the cost of taking public transport AND the registration fee that many language schools require you to pay when you sign-up.
You also won't need any special equipment to take online language classes. A smartphone is all you'll need for Duolingo and Busuu. With Lingoda, you'll need a computer (or laptop) since they don't currently have a mobile app option.
Related Guide: Looking for other fun and FREE ways to learn any language? Read our 22 creative and free ways to learn German online to get some inspiration.
Save Me For Later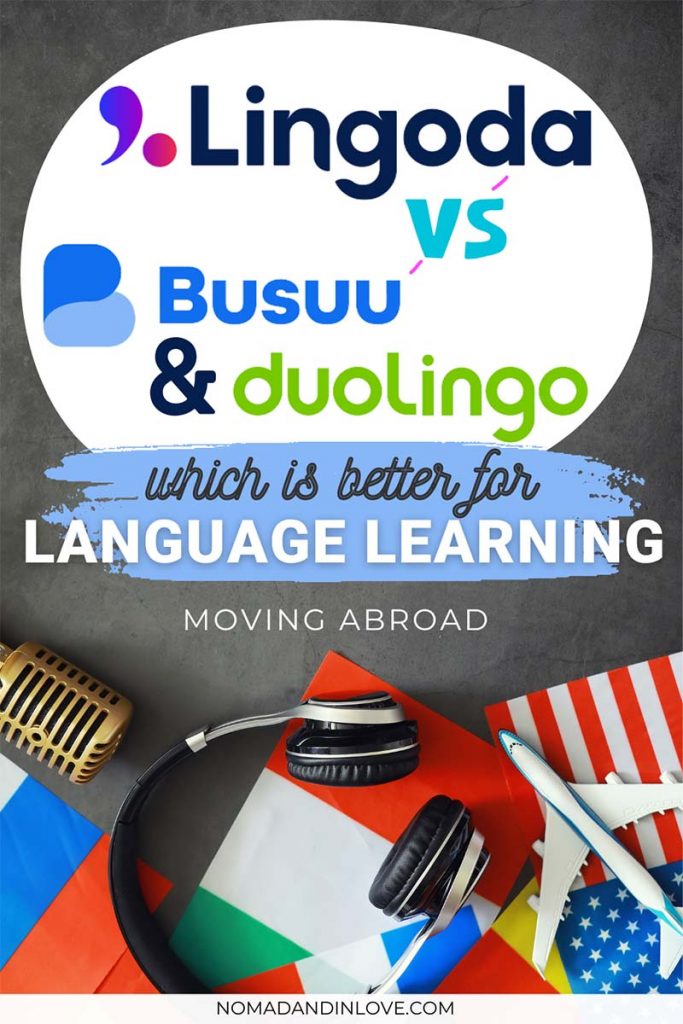 The Differences between Lingoda vs Duolingo and Busuu
1. Lingoda and Busuu offer CEFR Structured Language Courses
That's right! Online language courses offered by Lingoda and Busuu are structured according to CEFR levels, whereas Duolingo does not.
What in the world is CEFR and why is it important?
CEFR stands for the Common European Framework of Reference (CEFR) for languages. It's basically a fancy way of saying that the language course follows a curriculum that is valid and recognized in every European country.
It ensures that you'll have the same language skills for that level regardless of where you've learned the language.
The benefit of this is that it makes learning a new language more structured, less random, and allows you to easily switch between language schools if you ever feel the need to attend in-person classes.
So if you're serious about learning a language for living or studying abroad, we'd highly recommend taking languages courses that follow the CEFR framework.
2. Lingoda Issues a Valid Language Certificate For Visa Applications
Both Busuu and Lingoda issue official language certificates that validate that you've completed and achieved a particular language level. But there is one major difference between the two.
The language certificate issued by Lingoda is valid for language learning visa applications, whereas the one issued by Busuu isn't.
Busuu's language certificates are certified by McGraw-Hill Education, one of the world's largest and most respected educational organizations.
You could probably use it to show what language proficiency you have for a job application. But unfortunately, Busuu's language certificates aren't valid for visa submissions or applications.
LINGODA PROMO DISCOUNT CODE
Get 30% discount off the first month of your Lingoda monthly subscription (not valid for 4 classes per month option)! Use the promo code: WIN2023 (only valid from 27 December 2022 to 31 January 2023) so don't miss out!
3. Lingoda Offers Actual Online Language Classes
This is THE biggest and most important difference between Lingoda vs language learning apps like Duolingo and Busuu.
Your online language classes with Lingoda are actually taught by a qualified teacher. Yup! Not only are they real humans, but they're also certified tutors who teach in their native language. Awesome, right?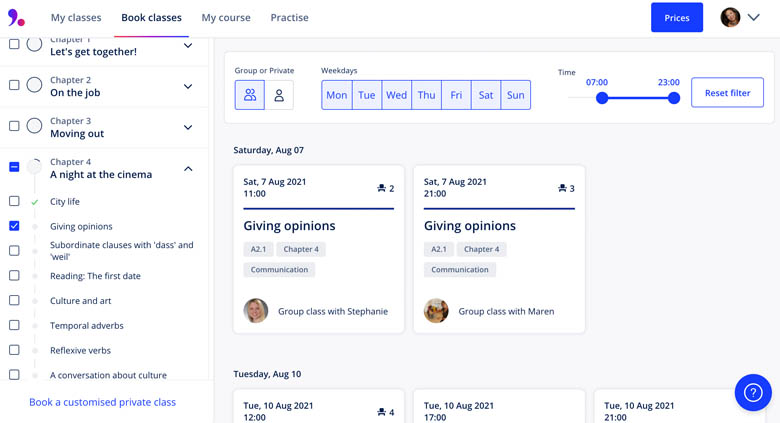 And what's even more awesome is that these are live lessons. They're not pre-recorded. So you can engage and ask questions like you would when you physically attend any language school.
This leads us to our next point…
4. Confidence in Speaking The Language
We've tried some of the best language learning apps to learn German. And whilst they're great for learning vocabulary and practicing grammar rules. One of the biggest cons of Busuu and Duolingo is that they do little to improve your German listening and speaking skills.
We've mentioned this in both our 4-month Learning German on Duolingo experiment, as well as our detailed Busuu review. But this is a SERIOUS con if your goal is to become fluent and learn to speak a language as fast as possible.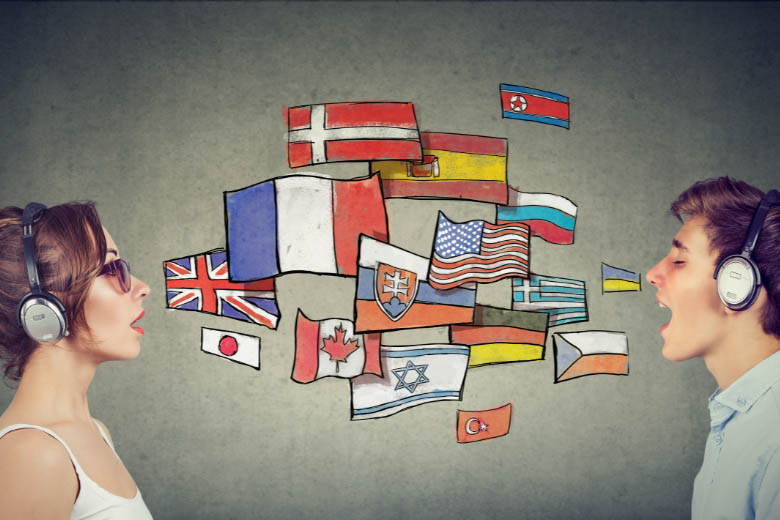 And this is the biggest pro for Lingoda. You get to practice speaking the language you're learning from your very first lesson. This way you'll learn the proper pronunciation and start developing the 'language instinct' that helps you identify if something sounds naturally right or not.
Related Guide: What's it like taking online language classes with Lingoda and how much does it cost? We answer the most frequently asked questions in our How Does Lingoda Work guide.
5. Lingoda Has Better Language Learning Content vs Duolingo and Busuu
Lingoda and language learning apps like Duolingo and Busuu allow you to easily learn a language online. But that's as far as the similarity goes.
The learning experience and course content on these platforms are worlds apart and completely different.
Duolingo may be one of the best, FREE language learning apps in the world. But the language learning content is too basic and not applicable for real-life situations.
Busuu offers higher quality language learning content vs Duolingo that is applicable to real-life scenarios. But the cons are that it lacks the pronunciation and speaking exercises that are required to become fluent in a new language.
Lingoda overcomes both these issues by following the same format traditional (i.e. 'offline') language schools follow.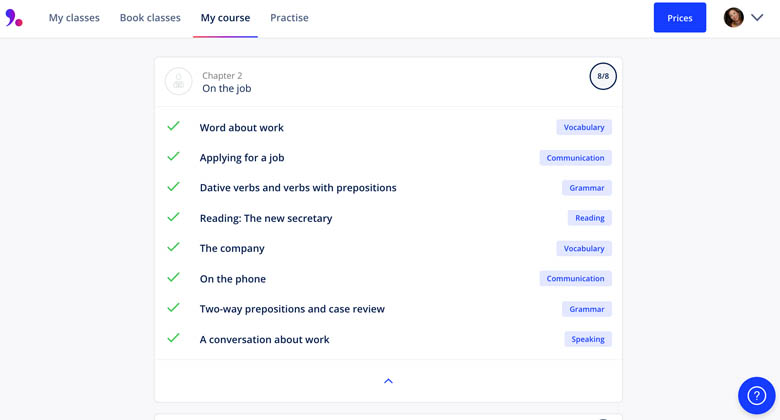 Not only does Lingoda offer vocabulary, grammar, reading, writing, and speaking lessons around themes that are relevant to real-life situations. Like going for a job interview, having a conversation over the telephone, or moving into a new apartment.
But students are also encouraged to read out loud, do exercises, answer questions, and speak the language they're learning during every online class.
And this is the main reason why we say Lingoda offers superior language learning content vs Busuu and Duolingo.
6. Duolingo and Busuu Are More Flexible VS Lingoda
The one advantage and pro that Busuu and Duolingo have vs Lingoda though, is the convenience and flexibility.
You can easily whip out your phone to learn a language on Duolingo or Busuu, whereas that's not possible on Lingoda. As we mentioned earlier, Lingoda requires a bit more planning even though it's easy to book their online language classes.
Lingoda offers both private and group online language classes. Each class is 60 minutes long. So you can't start and stop mid-lesson like you can on Duolingo and Busuu.
7. Prices of Lingoda vs Duolingo and Busuu
The price is another major difference between Lingoda vs language learning apps like Duolingo and Busuu.
The prices of Busuu and Duolingo are cheaper (or free). But that's because Lingoda is not a self-learning platform. It's essentially a language school that's available online where a certified, native-speaking professional teaches you a language each and every lesson.
Hence why it's only expected, that these online language classes would cost a lot more in comparison. But you'll definitely get every penny's worth!
If you don't believe us, you can try Lingoda for free! They currently offer a free trial where you can take either 3 group classes or 1 private online lesson for free. So give it a go – you have nothing to lose and a lot to gain!
And if you're sold after trying the free trial. Make sure to use our promo code NOMAD20 to get a discount off your Lingoda language course!
💡 Bonus Tip: Did you know that language courses are a tax deductible expense? Yup – as long as you can substantiate why it's relevant for your job. So make sure to include this if you're working as a freelancer in Germany.
8. Duolingo and Busuu Offer More Languages VS Lingoda
Another advantage that Duolingo and Busuu have over Lingoda, is that they both offer more language courses.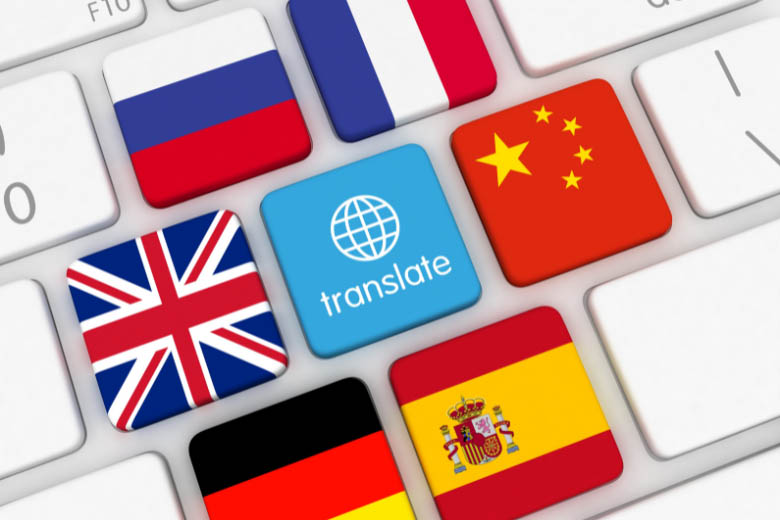 Busuu currently offers 12 different language courses:
That's a lot of languages! But that still doesn't beat the fact that you can learn 40+ languages on Duolingo!
Lingoda, on the other hand, currently only offers 5 different language courses:
But what Lingoda lacks in quantity, they've more than made up for in quality. Read our detailed Lingoda Review to find the pros and cons based on our personal experiences.
Is Lingoda Good For Learning German: Our 2-Month Experience
We're not gonna lie. Doing an online German course with Lingoda is more expensive vs language learning apps like Duolingo and Busuu. But it's significantly more effective if your goal is to speak and become fluent in German as quickly as possible.
Personally, our German has improved dramatically after taking online classes with Lingoda. The reading and speaking exercises really helped our pronunciation and to speak German with more ease.
We no longer stare like a deer in the headlights with panic when a stranger speaks to us in German. And in fact, are able to respond back in German with relatively few mistakes!
We can't explain how empowered and accomplished we feel knowing that it's possible to make such big progress in just 2 months! And we're extremely excited to continue improving our German language skills. If we can do it – so can you!
Related Guide: Are you reading our Lingoda experiences in preparation for moving to Germany? Make sure you check our other Expat Guides, like how to open a bank account without Anmeldung, what's the cost of living in Berlin, how to spot apartment scams in Berlin, or the bike rules for cycling in Germany!