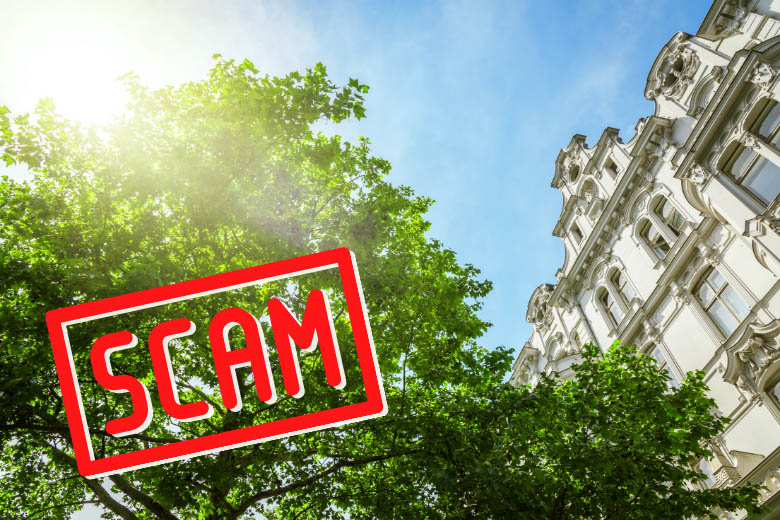 Expats share tips on how to spot scams in the Berlin apartment rental market and avoid unscrupulous fraudsters like a boss.
Ask any expat or local what the most challenging part of moving to Germany's capital is and the answer will no doubt be finding an apartment to rent in Berlin.
We've been back at apartment hunting ourselves to find a bigger, more long-term home. We thought that the coronavirus pandemic would reduce demand and make it easier, but boy were we wrong!
Besides the serious lack of supply and new rent cap laws in Berlin, there's been a record level of scams being listed on reputable apartment rental sites and apps.
And with the lockdown and social distancing measures limiting the usual mass apartment viewings in Berlin. These fraudsters are taking advantage of the situation to scam people out of their hard-earned money.
So we're taking a stand against this unscrupulous behavior and sharing with you some tips and tricks to avoid apartment rental scams in Berlin.
Related Guide: Is this your first time renting a flat or apartment in Berlin or another city in Germany? Then make sure you read our 12 tips for renting apartments in Germany so you can maximize the chances of finding your dream home.
Tip 1: Berlin Apartment Scams Sound Too Good To Be True
Finding an apartment to rent in Berlin can easily make you feel like you're stuck between a rock and a hard place. Well, in the case of Berlin, it's more like being stuck between a scam and a grossly overpriced apartment.
So if you see a Berlin apartment listing that looks too good to be true, it probably is. But what exactly does 'too good to be true' mean?
If it's a new, modern apartment building (or 'Neubau' in German) constructed after 2015 that costs €10 per square meter or less AND located in the city center, it's probably a scam.
These fraudsters often post listings using photos of legitimate Berlin apartments so it's hard to tell whether it's a scam from the photos alone.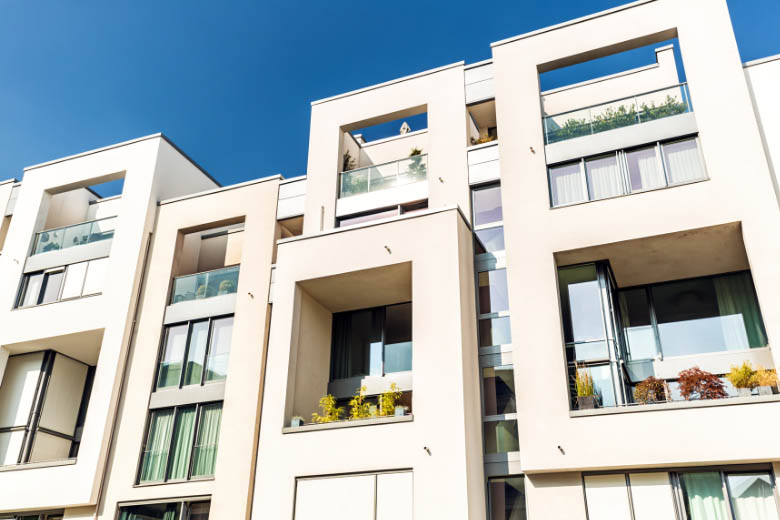 Related Guide: Moving to Berlin and curious to know what monthly expenses you should budget for? Read our Berlin Cost of Living guide.
Tip 2: Rental Costs Are Too Round
Another tell-tale sign that the Berlin apartment listing is a scam is when the rental amounts are all rounded up.
By this, we mean that the cold rent ('Kaltmiete'), additional costs ('Nebenkosten'), heating costs ('Heizung'), and total warm rent ('Warmmiete') have all been rounded to the closest €50 or €100.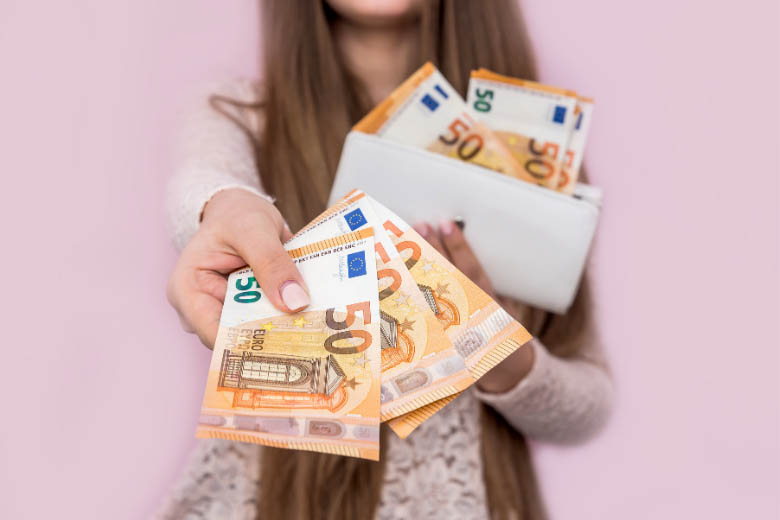 We've looked at a few dozen apartment rental listings in Berlin, and this seems to be the trend when it's a scam.
The rental costs for most legitimate apartment listings would not be a rounded number. That's because there are specific rent laws in Berlin that regulate how much a landlord can charge to rent out an apartment in Berlin.
This is particularly true since the 'Mietenspiegel' rental law is still in place (even though 'Mietendeckel' has been overturned). They've even created a rent cap calculator for Berlin so that both landlords and tenants know what the fair rent should be.
Try it for yourself and you'll quickly see that these rental costs numbers are very 'genau' and calculated to the exact cent.
So if you see a Berlin apartment listing for €879.13, it's likely to be a legitimate listing. And for rental listings that are advertised for €700, €900, or €1,000, there's a bigger chance that it's a scam.
Bonus Tip: It's quite common to run into 'legal issues' with your landlord when you're an expat living in Berlin. Unfortunately, expats often get taken advantage of because we're not familiar with the tenancy laws AND our German isn't good enough to ask the right questions. That's why we always recommend expats to get legal insurance in Germany.

For as little as €17.06 per month, you get insurance cover for any legal matter related to your apartment, your employment contract and even for disputing traffic fines and tax charges. And the cherry on top? You can do it all in English!
Related Guide: If you suspect the rent is too high, then you may be paying too much rent. Find out how we managed to legally reduce our rent in Berlin and get over €5,000 back after we moved into our apartment.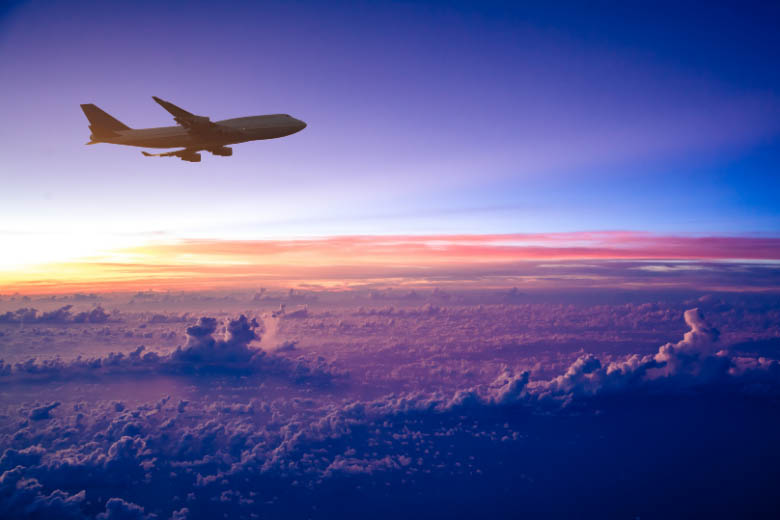 Tip 3: The 'Landlord is Abroad' Berlin Apartment Scam
Oh – This is a popular one! The 'I'm Abroad' scam.
The fraudsters LOVE using this scam for Berlin apartment listings. The one we received looked something like this:
'Hello,
Thank you for your interest in renting my apartment. I am flexible in renting from 2 months up to 10 years rental contract. It's a three-bedroom, two-bathroom apartment. Here, see some pictures: (URL to a myalbum.com page). The apartment is without furniture and with all the necessary amenities equipped with exactly as you see in the pictures. Dishwasher, washing machine, air conditioning, TV and internet. The pets are accepted. There is also private parking for €100 plus additional costs €200. The monthly rent is €1,500, the deposit €1,500 and the total cost of moving in is €3,000.

My name is (insert name) and I am originally from London Great Britain. I worked in Germany for 3 years and bought apartment during my stay there. I am the owner from that. Now I've been in my job for at least 4 years London, UK has moved and wants to rent through Booking.com. I am looking for a serious and responsible person who will take care of the house, keeping it clean and making it his own home. It would be great if you could send me some personal information about you (age, employment, lifestyle, etc). If you are interested, please let me know so I can explain how to rent my apartment through Booking.com.'
The original message was written in German. We've translated it to English so you can read it. So don't be fooled to believe that the Berlin apartment listing is real because they're responding in German.
We've also removed the fraudster's name. Just in case they're using someone else's real name.
Whatever you do, don't click on any links and don't bother responding. It's definitely a scam.
If the excuse is not 'I'm living abroad now', then it's some other reason why they're not in the country. Like family emergencies (a popular one during corona times) or they're on vacation.
Related Guide: Can you communicate in English when applying to rent a flat or apartment in Berlin? You can, but we don't recommend it unless you're using a platform that caters to expats. Otherwise, always communicate in German if possible, even if it means using Google translate to write an e-mail. Get a head start on learning the language with 22 fun and free ways to learn German online.
Tip 4: A Berlin Apartment Scam Will Ask You to Pay Upfront
If you're being asked to pay without having met anyone or gone for an apartment viewing, it's most likely a scam.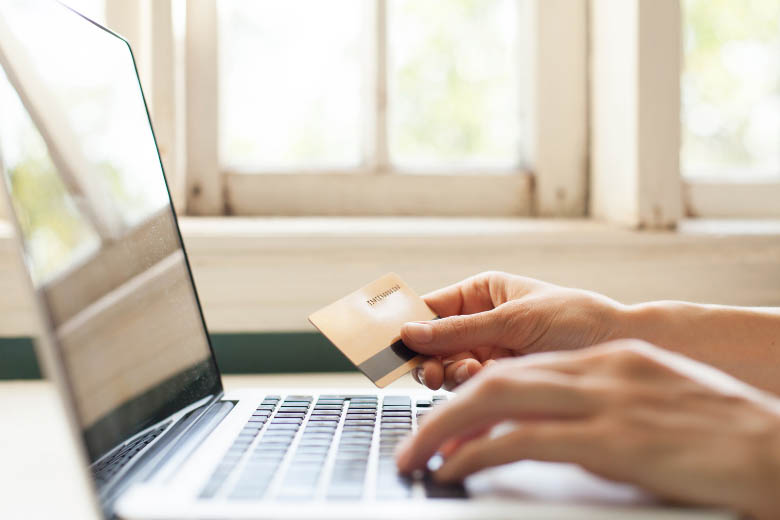 Usually, the apartment fraudsters in Berlin will use the excuse that they're not in the country. So you need to pay a 'refundable' deposit so that they know you're serious enough for them to courier the keys to you.
They may say the payment is 'refundable'. But trust us when we say that you'll never see that money again.
Whatever the excuse is, if anyone is asking you to pay upfront without reading and signing a contract, don't do it! Even if it's considered normal procedure in your own home country.
Related Guide: When you finally sign the lease to your new apartment in Berlin (and dodged all the scams). You'll need to figure out what's the best way to move your belongings and furniture. Don't worry – we've got you covered! Find out how you can easily rent a van in Berlin (or Germany) for moving furniture using car sharing. We've summarised how much it costs, and the pros and cons in our Van Rental in Germany Ultimate Guide.
Tip 5: You'll Find Scams on Reputable Berlin Apartment Search Websites
Just because they're asking you to pay via reputable platforms like AirBnb, Bookings.com, or Wunderflats, won't guarantee that the apartment listing is real or legitimate.
Some of these fraudsters have gotten so sophisticated, that they've created landing pages that may look like these platforms. But when you pay, it takes you through a completely different payment system.
And this is why we say that you shouldn't click on any links if the deal seems suspicious.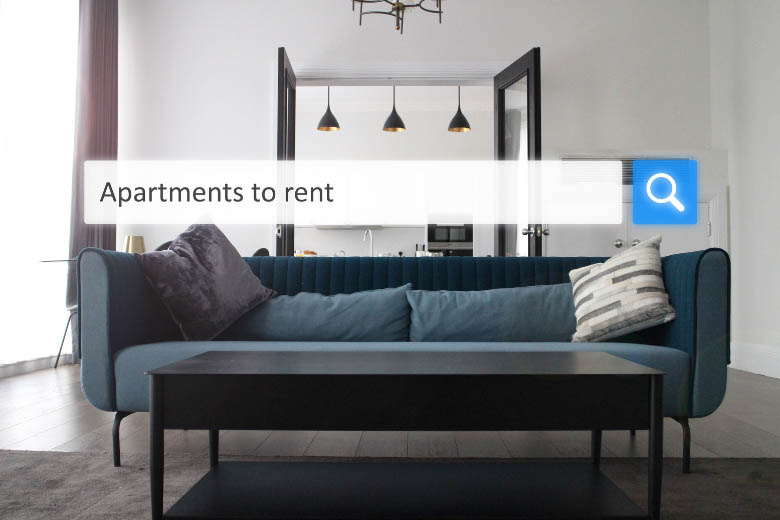 Another point to note is that you'll find rental scams for Berlin on popular apartment search websites and platforms like Immowelt, Immonet and ImmoScout24.
That's actually how we came across our first rental scam on our Berlin apartment hunt round 2! And the frustration gave us the inspiration to write this guide to share our personal experience.
Unfortunately, it's next to impossible to prevent fraudsters from listing rental scams on reputable apartment search websites. So you just need to be extra careful and mindful when renting in Berlin or any other city in Germany.
Related Guide: Moving to Berlin and have no idea which area you should stay in? Don't worry! Read our Berlin Neighborhoods and Districts guide to find the right area for you.
Bonus Tip for Renting Apartments in Berlin That Offer Anmeldung
If you urgently need to rent an apartment in Berlin that offers Anmeldung, we highly recommend checking out Homelike. Like other short term rental options, they are more expensive compared to renting a long term apartment. But it's a temporary solution that will allow you to get your foot in the door (literally!).
The benefit of renting with Homelike is that it's as easy as booking a hotel. This means that you won't need to submit a long list of documents (including SCHUFA) to rent an apartment in Germany. All the apartments come fully furnished and some are even deposit-free and pet-friendly too! And the cherry on top? You get customer service in English!
The only downside is that there are no apartment viewings with Homelike (same as with a hotel). But don't worry, the photos do a pretty good job of showing you what the apartment is like. And their listing policy is stringent so you won't need to worry about scammers either.
Another alternative is to stay at an Apartment Hotel that allows Anmeldung in Berlin.
Tip 6: Landlord Rushes Apartment Rental Process Without Any Screening
Another unmistakable way to tell that the Berlin apartment listing you're eyeing is the work of fraudsters is when 'the landlord' seems to be rushing you through the rental process without doing any proper screening.
By this, we mean that he/she hasn't asked you to submit the usual documents that are required as part of the rental application process. Nor have you met the landlord or given the opportunity to do an apartment viewing.
Yet 'the landlord' is asking you to pay a deposit or sign a contract?
Chances are high that it's a rental scam.
In that case, report it to the platform or website you're using if possible. Ignore any form of contact they make with you and move on.
Related Guide: Not sure what documents you need to rent an apartment in Berlin or Germany? Read our detailed Rent Apartments in Berlin guide to get a list of documents you'll need to submit as part of the rental application process.
Save Me For Later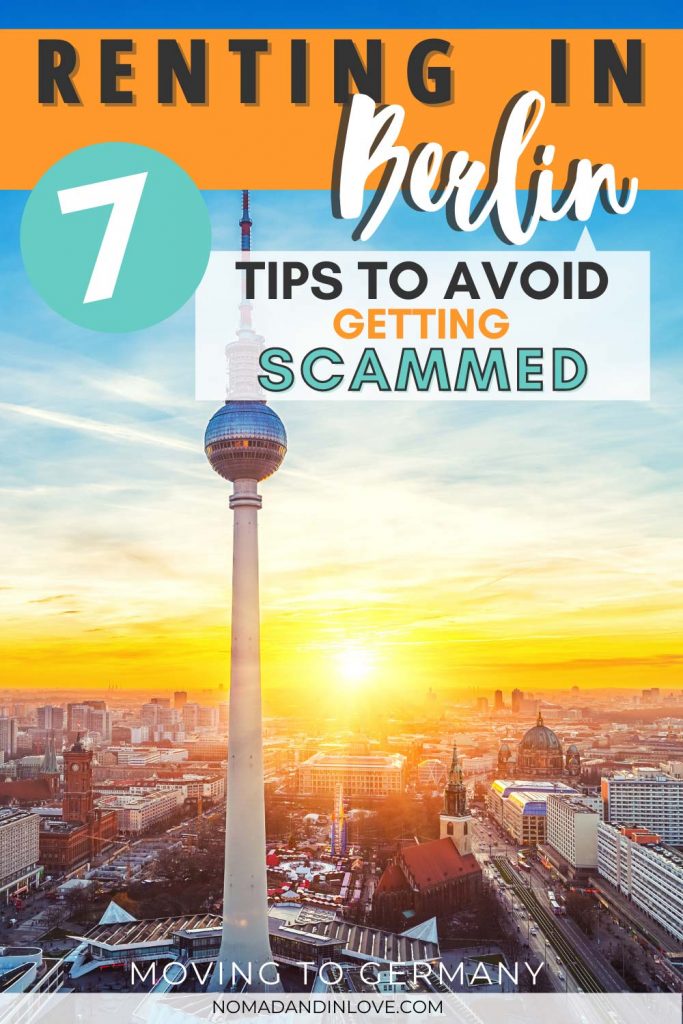 Tip 7: Other Red Flags for Apartment Scams in Berlin
Fraudsters will always try to find new ways to scam and prey on the desperation of others. So here are some other red flags to watch out for:
Signing a Contract Without an Apartment Viewing
If 'the landlord' tells you that there's so much demand for the apartment that you'll need to sign on the dotted line without viewing in order to rent it, it's probably a rental scam.
NEVER sign a rental contract without viewing the apartment. Unless, of course, you're using a platform like Spot A Home where the company is known for its virtual apartment viewings.
Also, make sure you understand and have read the rental agreement before signing. In most cases, the rental contract will be in German. So make sure to use Google Translate if your German isn't up to scratch. Or you could alternatively translate the entire PDF or word document using this free online document translator.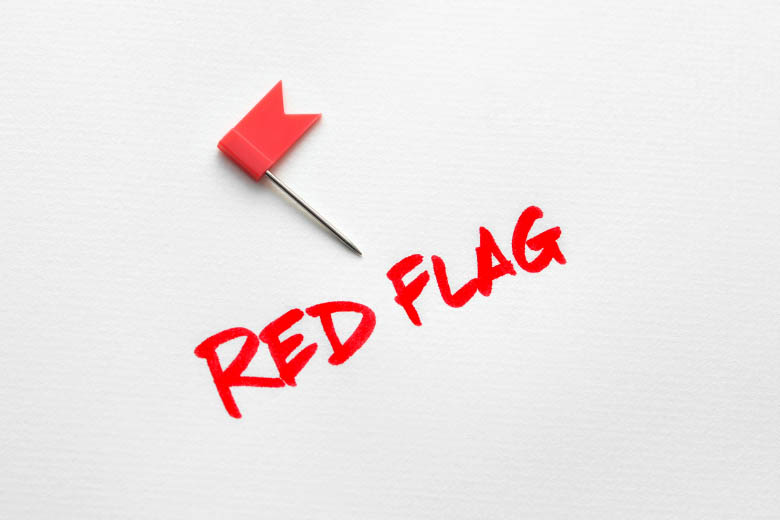 Related Guide: Planning on moving into a new apartment? Find out 10 things you must do after you sign the rental contract for your new home in our Moving Apartments in Germany Checklist guide.
Sending Confidential Agreements
You'll need to use a bit of your own judgment and instincts on this one. But with the number of rental scams we've seen. We wouldn't recommend sending confidential documents to strangers if you haven't viewed the apartment.
Other people may disagree with us on this point.
Yes, you could potentially increase your chances of renting your dream apartment in Berlin by sending all the required documents upon initial contact with the landlord. But what happens if it's a fraudster?
With your identity documents or passport copy, work contract and wage slip, who knows if the scammer will use it to commit identity fraud.
Some fraudsters will even try to convince you to send them your documents by sending you his/her passport copy in return. But that still won't guarantee that he/she is not a fraud.
If the fraudster's been doing this long enough, he/she may be using a fake passport or another victim's passport copy.
Be on the safer side and don't send these confidential documents unless you've met the landlord and seen the apartment.
Do a Quick Search on Google
Lastly, we'd recommend doing a quick search on Google. Either google the person or agency's name along with 'Berlin apartments' and see what comes up.
Like all the other tips and tricks, this won't guarantee that you'll unmask all rental scams. But it does provide an additional layer to the screening process and help reduce your chances of becoming a victim of rental fraud when renting a flat or apartment in Berlin.
Bonus Tip: Once you've finally meandered around all the apartment rental scams and successfully rented your dream apartment. Make sure you use this free mail forwarding service in Germany to redirect your mail from your old to new address. It's the easiest way to let the banks, insurance companies, and other essential service providers know that you've moved. It takes less than 5 minutes to do and you can do it all online!
We know that as much as moving abroad is exciting, that it can also be challenging. Especially when it comes to managing the inevitable culture shocks you'll experience as a foreigner living in another country.
But don't worry – our Culture Shock Renting in Germany guide will help you better acclimatize to expat life living in Germany.
Moving to Berlin for work or studying abroad? Make sure you read our other Moving to Germany Guides.