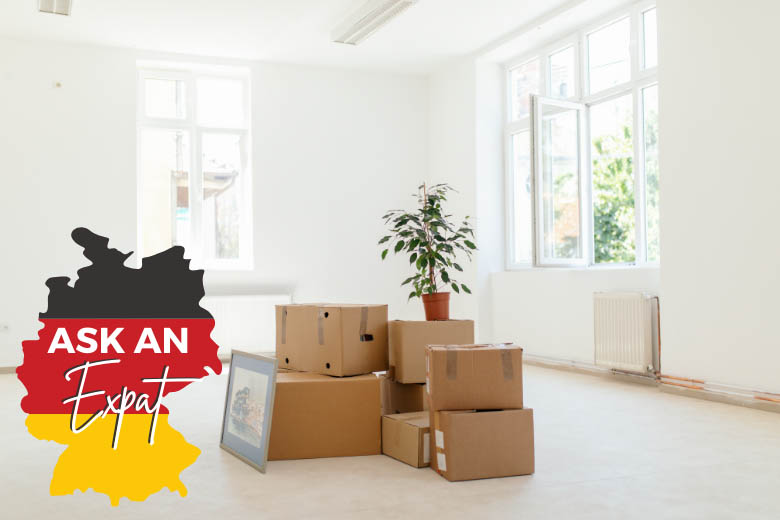 Moving into a new apartment in Germany? This guide explains exactly what you can expect after signing the rental contract and includes a checklist of things to do when you're renting in Germany.
If you've just signed a lease to your new apartment in Germany, CONGRATULATIONS! As fellow expats who have gone through the process twice, we know that it's not easy.
Moving is stressful enough. But moving as an expat living abroad can be stressful on a whole different level.
Especially when you're not sure what the apartment handover protocol in Germany is like AND your German just isn't good enough to ask all the right questions.
But don't worry – you've come to the right place! This guide will explain exactly what you can expect after signing the rental contract for your new apartment in Germany.
From the apartment handover and inspection process (or 'Ubergabeprotokoll' in German), how to sign-up for a gas or electricity contract, to how you can forward mail from your old address and get the best van rental for moving furniture in Germany.
Related Guide: Still in the process of finding your dream home? Our 12 tips for renting apartments in Germany may help improve your success rate! And make sure you also read our Berlin Apartment Scams guide so you don't become a victim of rental fraud.
Disclosure: Please note that we are sharing research and tips based on our personal experience of renting an apartment in Berlin, Germany and that this does not replace professional or legal advice.
1. Arrange A Meeting At Your New Apartment in Germany
We're going to assume that you've read our Apartments in Berlin Rental guide. You've read and signed the rental contract for your new apartment and paid the deposit. And now you're ready to collect the keys to your new home.
The next step then is to contact your landlord or rental agency to arrange a meeting. You can do this by emailing or phoning them.
We recommend sending an e-mail. That way you can attach proof that you've paid the deposit and keep a record of all communication between you and your landlord. It's also much easier to write an e-mail in German than trying to speak 'Denglish' over the phone.
In the e-mail, mention that you would like to set up a meeting to collect the keys and go through the 'Ubergabeprotokoll' (the apartment handover protocol) together.
Related Guide: Want to improve your German? Read our 22 Ways To Learn German Online For Free to get a list of Youtube channels, podcasts, Netflix shows, language apps, and online language courses to learn at home.
2. Apartment Handover and Inspection ('Ubergabeprotokoll')
The German word 'Ubergabeprotokoll' may sound quite intimidating. But it's nothing to stress about when you know what to expect.
The apartment handover and inspection are usually done on the same day you collect the keys to your new apartment in Germany.
The process may not happen in this exact order. But your landlord or rental agent should take you through all these steps.
Related Guide: Did you know that there are German cultural norms you should know before renting an apartment in Germany? Yup! It will make the apartment rental process much easier and save you time, money and heartache too. Read our Culture Shock Renting in Germany guide to find out more.
Apartment Walkthrough and Inspection
The rental agent or landlord will usually take you for another walk through the apartment. Firstly, to show you any additional spaces that you may not have seen at the initial viewing but are included as part of your rental contract.
Like basement parking, basement storage ('keller' in German), and communal spaces like the garbage room or shared garden.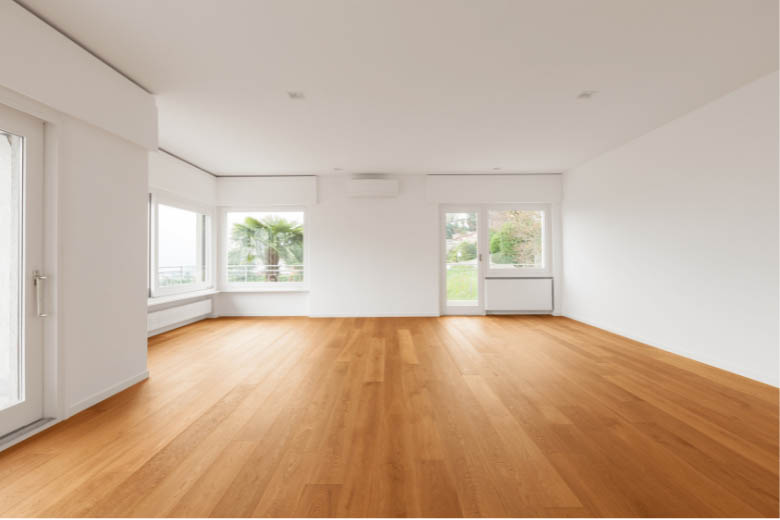 And secondly, to show you the current state of the apartment. So keep an eye out for any obvious defects or damages. For example, dark stains or deep scratches on the floor, discolorations on the wall, cracks in window panes, etc.
You'll want to document these damages and defects with the landlord or rental agent during the apartment handover protocol. This helps ensure that these damages will not be claimed against your rental deposit when you vacate your apartment in Germany.
Bonus Tip: Don't worry about inspecting every nook and cranny of the apartment at this point. It's better to do a thorough inspection of the apartment after your landlord has left and you have the flat to yourself.
Apartment Inventory List
Short Term Apartment Rentals
You'll have a much longer inventory list to check if you're moving into a short-term apartment in Germany. But basically, a property inventory list will include a list of movable items that are included as part of your rental agreement.
So for short-term apartment rentals, this would include large furniture items like beds, sofas, kitchen tables, to smaller items like cooking utensils and cutlery.
Your landlord may go through the entire list with you line-by-line. Or ask you to check it and let him know if anything is missing.
If you're given the latter option, we recommend checking the inventory list within the first 2-3 days of your move-in date. Then sending an e-mail to your landlord to confirm that the list is correct or if items are missing.
Long Term Apartment Rentals in Germany
If you're renting a long-term apartment in Germany, your inventory list will be much shorter (if there even is one, to begin with). It's quite common for long-term apartments in Germany to be rented empty.
This means that besides the walls, floor, toilets, and bath (or shower), you'll have to furnish everything else as the tenant. Yup! That includes installing your own kitchen, building your own wardrobes or clothing cabinets, and even light fittings.
So if your new apartment includes a built-in kitchen with appliances. Make sure that it's included in the rental contract if a separate inventory list is not provided.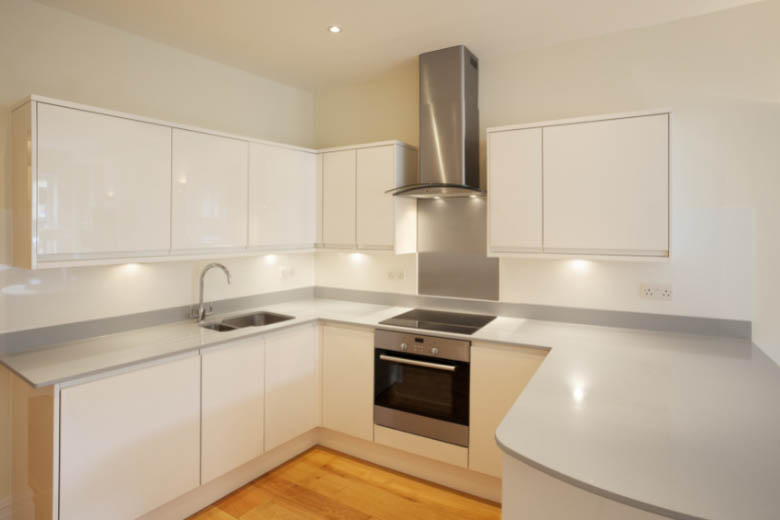 Bonus Tip: Furnishing a new home is expensive. So it may be wise to insure your household content from possible damage due to fire, water or theft. Get a quote for household contents insurance from Feather and do it all in English!
Save Me For Later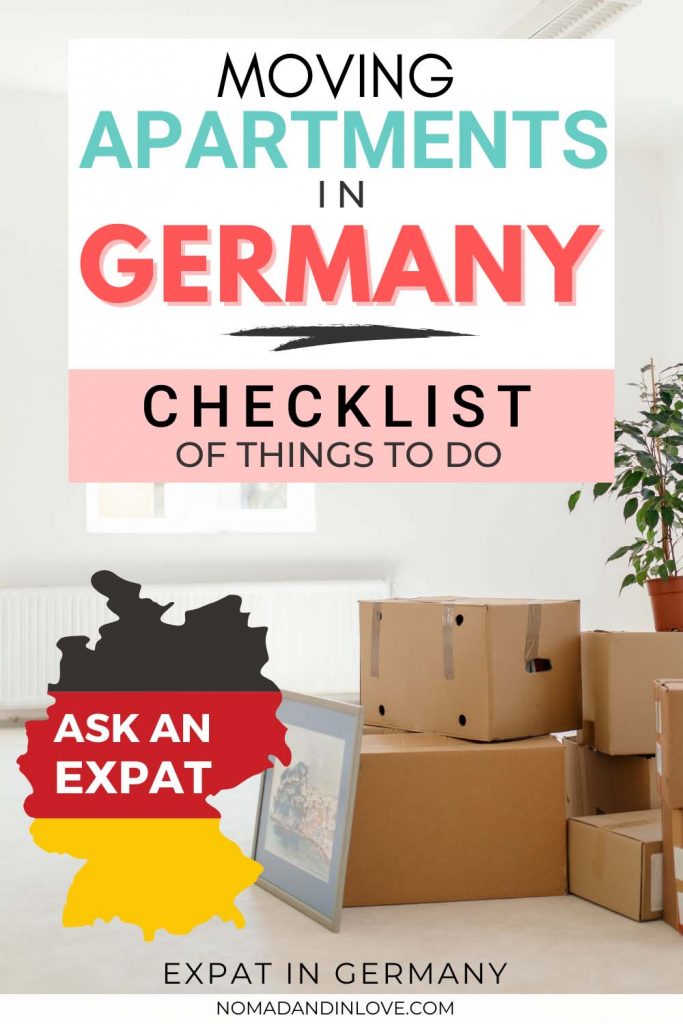 3. Check The Meter Readings
Next, your landlord or rental agent will check and write down the meter readings for water, electricity, and gas if it's available in your apartment.
The only thing you need to do is make sure that these meter readings (and meter numbers) match the ones written down on your rental contract.
There are usually between 2 to 4 water meters in an apartment depending on its size. Two (for hot and cold water) in the kitchen and two in every bathroom.
The electricity meter is usually located inside the apartment or in the basement. You may also have a gas meter if it's not a communal utility.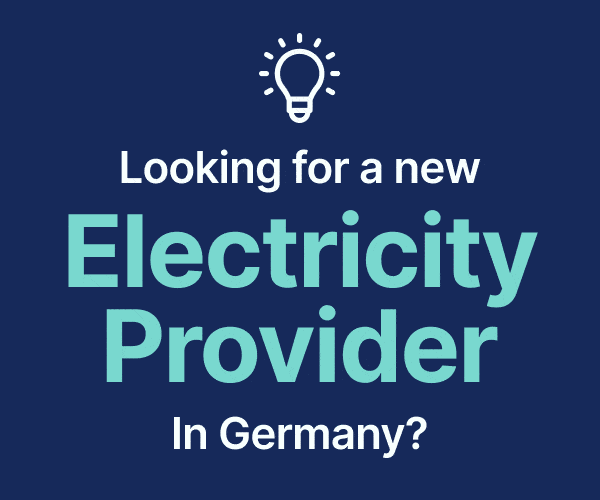 Bonus Tip: It's super important that the meter readings are checked and written in your rental contract ON THE DAY you collect the keys. You don't want to create unnecessary arguments with the landlord or rental agent later about electricity or water that you did not use.
4. Sign A Hard Copy of the Rental Contract
The last part of the apartment handover protocol: signing two hard copies of the rental contract.
Confused because you've already signed the rental contract? We know the feeling. But paperwork and bureaucratic processes are still key to everyday life in Germany.
So you'll need to sign another two hard copies of the rental contract when meeting the landlord even though you've, well… signed it already. One copy is for you and the other, the landlord will keep.
Just make sure to skim through the contract to check that it's the same one you read, before signing.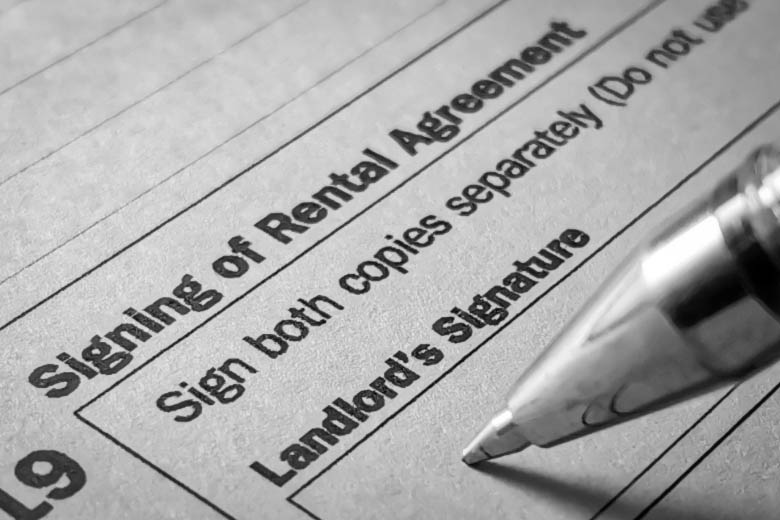 Bonus Tip: Do you plan to live and rent in Germany for at least the next 3 years? Then we highly recommend you join a tenant association or get legal insurance. Many landlords love to take advantage of expats' not knowing their tenant rights. Even we've experienced our own troubles with landlords. If your German language skills are non-existent, we'd recommend paying a little extra and getting access to legal insurance in English.
5. Thoroughly Inspect the Apartment
By now, you should have the keys to your new apartment in Germany and the landlord has left. YAY! But before you rush off to celebrate, it's important that you do a thorough inspection of the apartment.
Now that you're no longer under the watchful eye of your landlord. You can take your time and thoroughly check the entire apartment for any damages or defects that you may have missed.
Check the floors again for any additional stains or scratches you may have missed. Check all the walls, windows, toilets, bath and shower. Basically, anything and everything that was included in the apartment when you moved in.
You'll want to take photos and make notes of any additional damages that you found. Then notify the landlord (in an e-mail) within the first 3 days of getting your keys that these defects were already here when you moved in.
We know that this process is tedious. But it's really important that you do this so that your landlord doesn't claim these damages against your rental deposit when you leave the apartment.
Related Guide: It's a cultural norm in Germany to pay a rental deposit equal to 3 times your monthly rent! But don't worry, there are easy ways you can cut down costs to get you through the first few months. Check out our How To Save Money in Germany guide for 14 easy tips to reduce your cost of living.
6. Transfer Your Internet Contract
Having an internet connection is probably just as important as having electricity and water nowadays.
If you have an existing internet contract, make sure to contact your network provider as soon as you have a set move-in date. You'll need to notify them to transfer your internet connection to your new apartment in Germany.
Your internet provider may charge you a relocation fee to do this. We paid €39.99 to move our internet connection to our new place. Then all you'll need to do is take your modem with you and plug it in at your new home.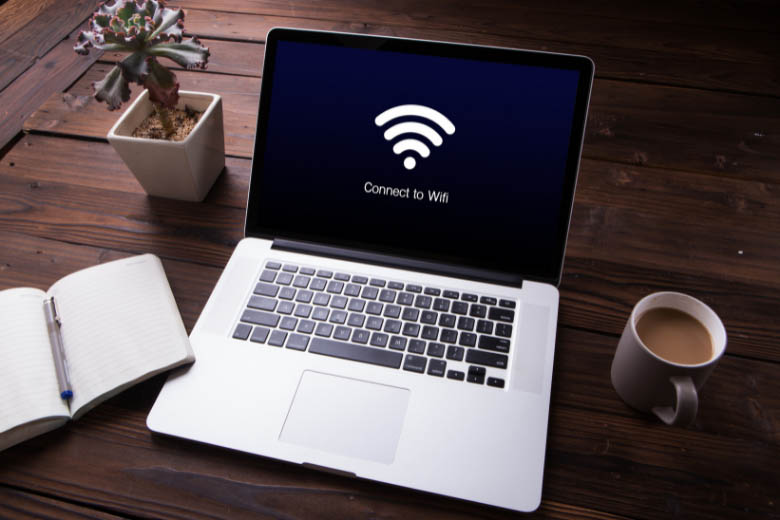 7. Sign A New Electricity or Gas Contract
Next on the checklist is to sign a new contract with an electricity and gas provider in Germany. That's if you don't already have a fixed-term electricity and gas contract, of course.
If you already have an existing gas and electricity contract. Just contact your utility provider and tell them that you'd like to transfer your contract to your new address.
Bonus Tip: Many expats living in Germany don't know this. But you can save HUNDRED of Euros on your electricity bill every year by doing this one simple thing. Signing a new contract with a different electricity provider when your current contract ends! This way you can benefit from once-off bonuses which often equate to more than €200 of savings per year!
And if you've never signed up for electricity or gas for an apartment in Germany before. Don't worry – we've written an entire guide on this topic.
Not only do we explain how the sign-up process works. But we also share what you should look out for when choosing a utility supplier and the best way to compare prices. Read our Electricity Providers in Germany guide to get all our tips and tricks.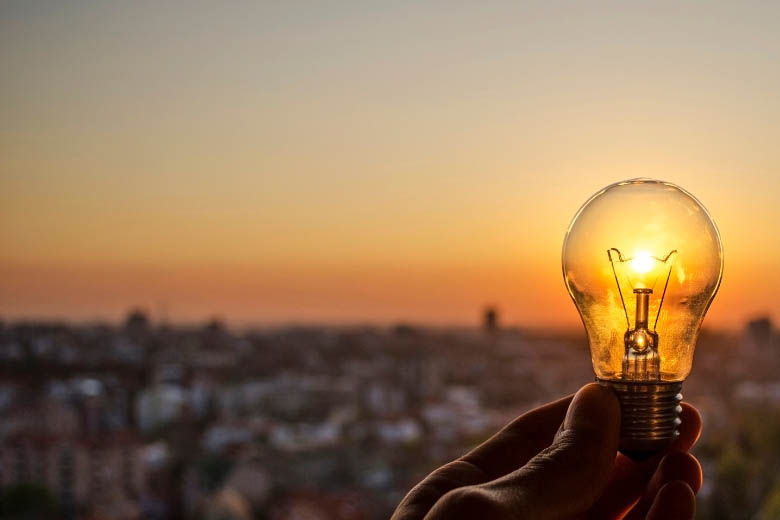 Ideally, you'd want to transfer or sign a new electricity contract soon after you've signed your rental contract and have a set move-in date. And if that's not possible due to time constraints, don't worry. You can always do it after you've moved into your new apartment in Germany.
Your electricity or gas won't get cut off if you do it later. But you may get charged higher utility rates than you would if you have your own utility contract. So make sure you get this off your checklist as soon as you can.
Bonus Tip: Looking for an expat-friendly electricity provider that offers its services in English? Check out the renewable (green) energy provider, Ostrom. They're one of the only electricity providers in Germany that offers flexible contracts with no 12 or 24 month lock-ins. Plus, You can completely skip the whole paperwork and 'snail mail' process with Ostrom because everything is done on their app!
8. Enable Mail Forwarding
Expats new to life living in Germany are often surprised to realize this. But Germany is still pretty old school.
Snail mail (i.e. sending letters by post) and fax machines are still essential to everyday life and e-mails are not official enough. This is why it's so important to set up mail forwarding when you're moving apartments in Germany.
You literally can't afford to miss any important letters as it can affect your health insurance claims, income tax refunds, receiving tax or other employment benefits, and the list goes on.
But don't worry – setting up mail forwarding in Germany is SUPER easy and quick to do. It'll take you only 5 minutes and you can do it all ONLINE for FREE! Find out how in our Germany Mail Forwarding guide.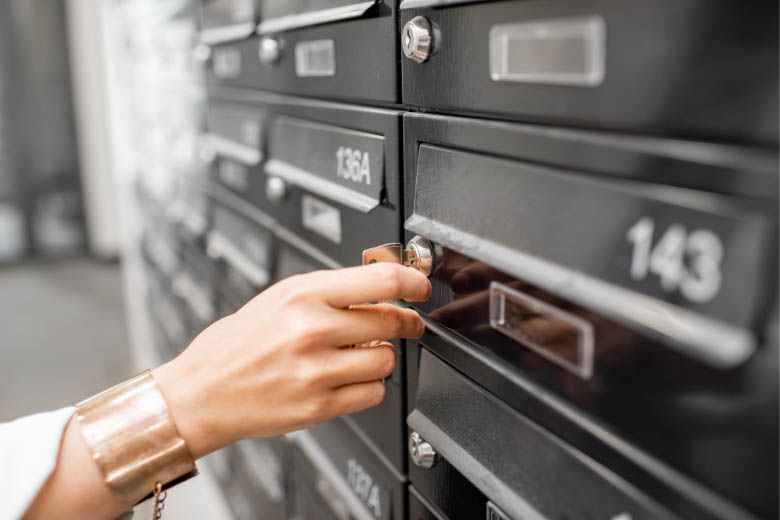 Bonus Tip: Remember to ask your landlord or rental agent to change the names on your postbox and doorbell so your letters and packages can be delivered to you.
9. Rent A Van in Germany For Moving Furniture
You're almost ready to move into your new apartment in Germany! But first, you need to figure out what's the best, and most importantly, cheapest way to move your furniture to your new apartment.
Is it worth paying a moving company to transport your furniture? Or is it better to do it yourself?
The ultimate decision is up to you, of course. But if you want to do it the German way, then the best option is to rent a van and DIY it with a couple of friends!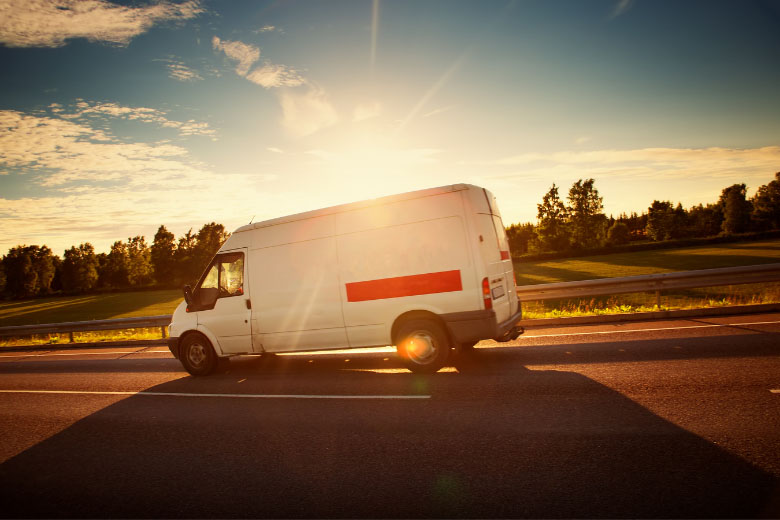 We recently did this and paid €60 (including fuel) to rent a van for an entire day (24 hours) in Berlin, Germany! Find out how you can do the same in our Ultimate Van Rental in Germany comparison guide.
Related Guide: Want to find out how you can convert a non-EU driver's license to a German one? Read our Driver's License in Germany guide for step-by-step instructions.
10. Anmeldung For New Apartment in Germany
And the last item on the checklist: registering your new address in Germany and getting your 'Anmeldung'.
'Anmeldung' may technically just be a piece of paper. But it's super important since it proves that you live in Germany.
It's therefore, an essential document to have if you plan to open a German bank account, get a tax number, apply for jobs, or plan to register your own business in Germany. So make sure not to procrastinate and get this done as soon as you can.
You may have heard endless stories about how notoriously difficult it is to get 'Anmeldung' in Germany. But have no fear. We've managed to register our address and get 'Anmeldung' 3 times by following the tips and guidelines in our How To Get Anmeldung in Germany guide.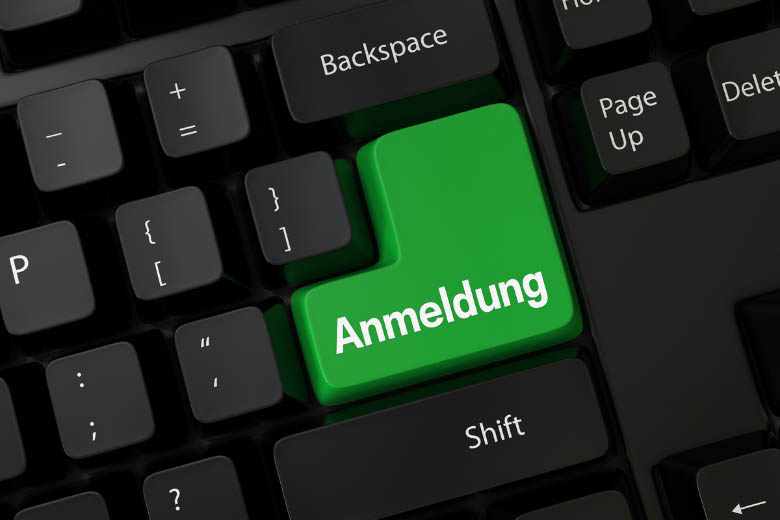 Related Guide: Shortly after you register your new address and get Anmeldung. You'll receive a letter from 'Rundfunkbeitrag' asking you to pay your German TV Tax. Wondering what it is and whether you have to pay for this even if you don't have a TV? We answer expats most frequently asked questions on this topic in our Germany TV Tax guide.
Moving Apartments in Germany: Checklist of Things To Do
Good luck with moving to your new apartment in Germany! It will all be worth it once it's done. Here's a quick recap of the checklist so you don't miss anything:
Arrange A Meeting With Your Landlord At Your New Apartment
Apartment Handover and Inspection ('Ubergabeprotokoll')
Check The Meter Readings
Sign A Hard Copy of the Rental Contract
Thoroughly Inspect the Apartment
Transfer Your Internet Contract
Sign A New Electricity or Gas Contract
Enable Mail Forwarding
Rent A Van in Germany For Moving Furniture
Anmeldung For New Apartment in Germany
Found this guide useful? Read our other Moving to Germany guides to get more expat tips for living in Deutschland.