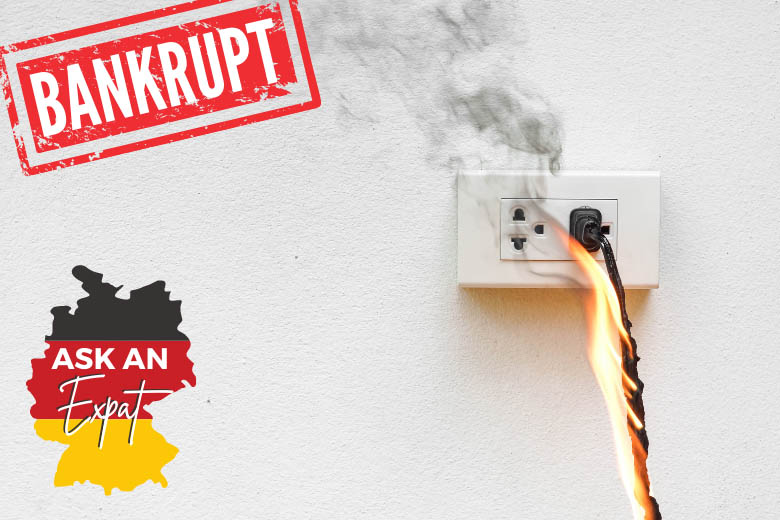 Practical tips and recommendations on what you should do next if your electricity provider in Germany has filed for bankruptcy and canceled your contract.
Have you received a letter from your electricity provider in Germany notifying you that they've gone bankrupt and will be canceling your electricity contract? If so, don't panic. You've come to the right place!
There's been a wave of electricity providers in Germany (and other parts of Europe and the UK) filing for bankruptcy due to the energy crisis. So you are not alone! As fellow expats living in Berlin, we feel your pain.
Not only do you have to worry about having the lights switched off, having no heating in the middle of winter, and god forbid – NO INTERNET?!
It seems like all doom and gloom, but it doesn't have to be. We're here to give you concise, practical tips and recommendations on what to do next if your electricity provider in Germany has filed for bankruptcy and prematurely canceled your contract.
Why is my Electricity Provider in Germany Bankrupt?
Electricity and gas are daily utilities and essentials to modern life, right? So how is it possible that these energy providers go bust?!
Well, if you did not know – electricity and gas are privatized in Germany. This explains why there are literally thousands of providers to pick from.
And here's something else that you probably didn't know. These providers don't actually produce electricity and gas. They just buy electricity and gas at wholesale prices and sell it to us, the consumers.
But wait, there's more! These providers don't simply add a margin to the cost price and call it a day.
Some utility providers even take bets on electricity and gas prices in hopes that they can make an even bigger profit when energy prices drop and you're still paying your much higher 'X' amount every month.
That explains why many electricity providers in Germany (and other European countries) try to lock you in with 12- or 24-month contracts. It allows them to secure their future revenue – and who doesn't want that?
If it sounds like financial gibberish to you or maybe even gambling, that's because it is. Some utility providers are basically taking an investment view and trading financial futures with gas and electricity.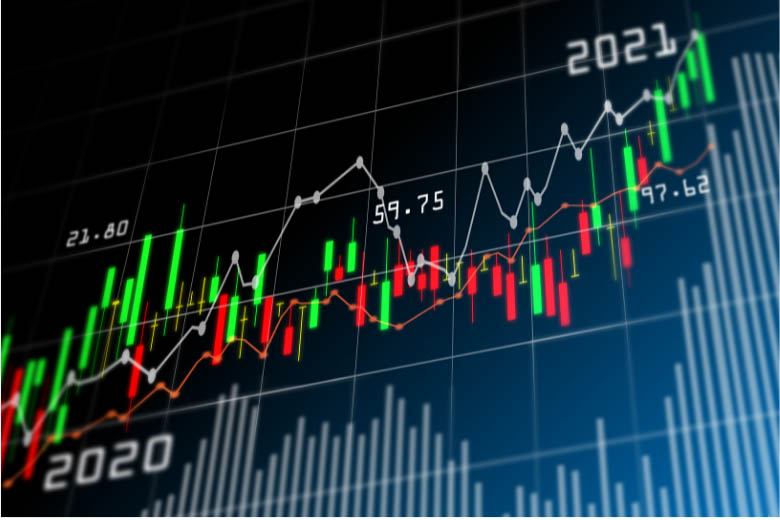 Many expats may feel that it's unfair to play capitalist games with basic utilities like electricity and gas. But that's how the traditional business model has always worked. And it doesn't mean that all electricity providers in Germany are greedy or even evil.
This model actually works if the energy provider is responsible enough to build a piggy bank for rainy days and not take too many risky bets.
So what exactly happened in 2022/2023 that triggered the energy crisis and the wave of bankruptcies across Germany and Europe?
Electricity prices in Germany increased drastically since 2021
And the answer to that question is this: both the prices for electricity and gas increased WAY beyond everyone's expectations.
According to Reuters, European wholesale gas prices increased by more than 400% in 2021! This makes the 46% increase in electricity prices in Germany seem insignificant when it's definitely NOT the case!
Do you now see why some electricity and gas providers in Germany and the rest of Europe are facing bankruptcy?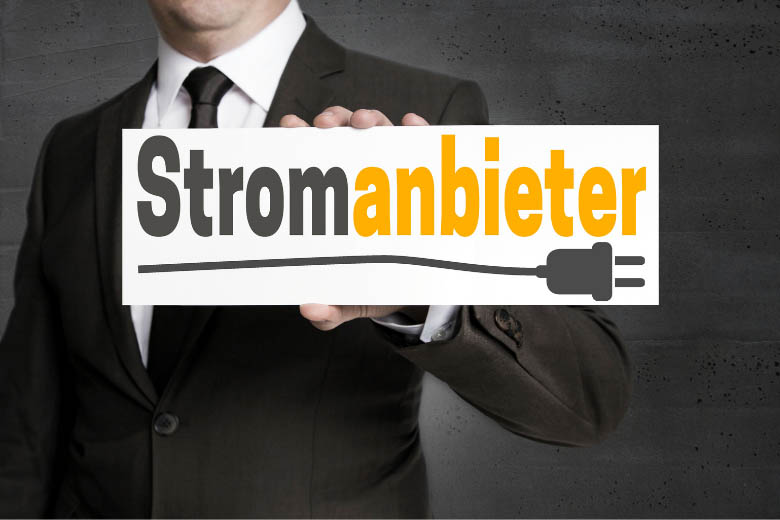 With electricity and gas prices at a record-high, many of these providers have to sell electricity at a much lower price than what they can even buy it for. You don't need an Economics degree to tell that that can't be good news.
And that's exactly what happened to several electricity providers in Germany that have become insolvent and forced to file for bankruptcy.
This is why it's so important to pick a trustworthy and reliable electricity or gas provider when you're living in Germany.
Related Guide: What are the exact things you should look out for then? We explain this in detail in our Electricity Providers in Germany guide.
List of Electricity Providers in Germany that have Filed for Bankruptcy
Remember how we said you're not alone? Well, here's a list of 11 electricity providers in Germany that have filed for bankruptcy in 2022/2023. They'll probably be more coming, so this list probably won't paint the full picture.
Stromio (or 'Stromino')
Grünwelt
Otima Energie
Neckermann Strom AG
Smiling Green Energy
Immergrün
Meisterstrom
Dreischtrom
Lition Energie
Fulminant Energie
Related Guide: Ever wondered why electricity prices in Germany are THE highest in the world? What the average electricity bill is or how it's calculated? Or whether it's true that it's cheaper to use electricity at night? We answer expats 8 most frequently asked questions in our Electricity in Germany guide.
Save Me For Later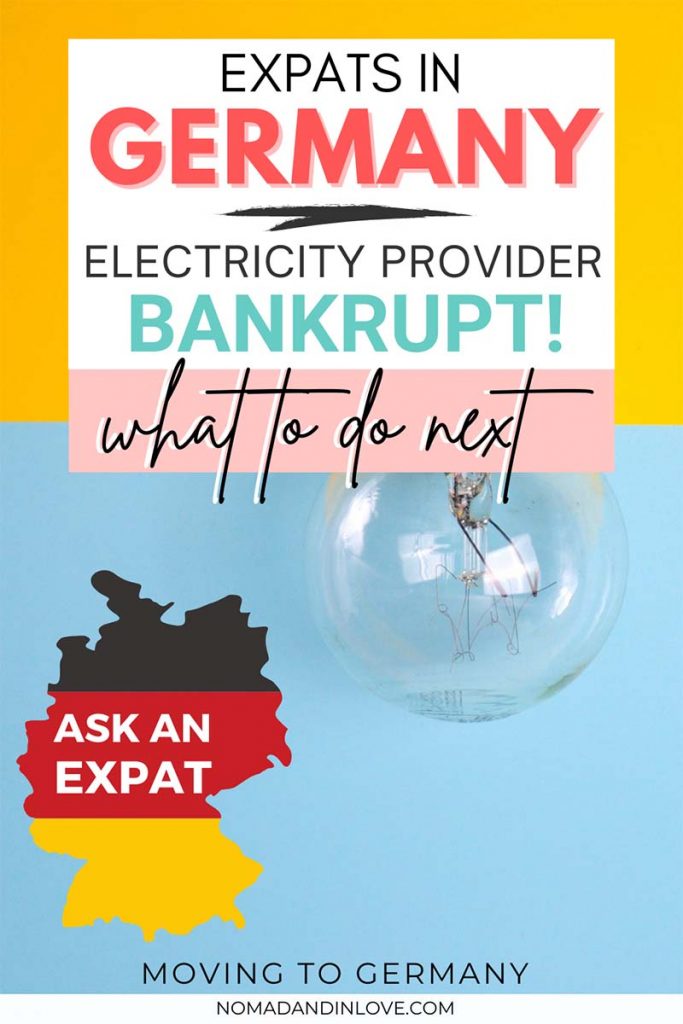 What To Do If Your Electricity Provider in Germany is Bankrupt?
Knowing the 'why' is all good and well. But what can you do next if your electricity contract was prematurely canceled?
Firstly, Don't Worry
Your electricity won't be cut off. It's actually illegal to do that in Germany. All that happens now is that your current electricity provider will stop providing you electricity on the said date. You'll then be automatically switched over to the default electricity provider in Germany for your city.
The default electricity provider (otherwise known as the 'Grundversorger') will basically take over and provide you electricity from here on out.
Easy, right? See why we said you don't need to worry?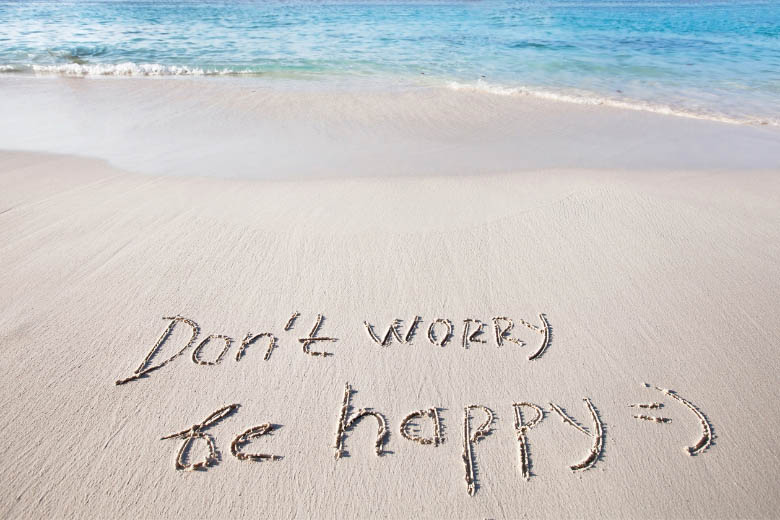 There is a catch though for the ease and convenience. You'll be paying much higher electricity prices if you don't switch over to a new electricity provider in Germany of your choice.
How much higher, you ask? Well, in some cases, it can be almost DOUBLE the price. This is the case, even if your 'Grundversorger' is your next electricity provider of choice!
So make sure you sign a new contract with an electricity provider in Germany of your choice to save yourself tons of money!
Related Guide: Electricity does not come cheap in Germany. But that doesn't mean that there aren't ways to lower your electricity bill. Here's 9 tips to reduce and lower German Electricity costs!
Default Electricity Providers ('Grundversorger') in Germany
Don't know who the basic electricity provider or 'Grundversorger' is in your city in Germany? Here's a list of the main ones:
Berlin – Vattenfall
Hamburg – Vattenfall
Munich – Stadtwerke München
Frankfurt – Mainova
Stuttgart – EnBW Energie Baden-Württemberg
Cologne – RheinEnergie
Send Cancellation Request
The next best thing to do is to send an additional cancellation request to your electricity provider in Germany. It may seem unnecessary. But you want to do this step so that they send a final electricity bill to you as soon as possible.
You don't want to join the queue and wait to get a surprise electricity bill months down the line.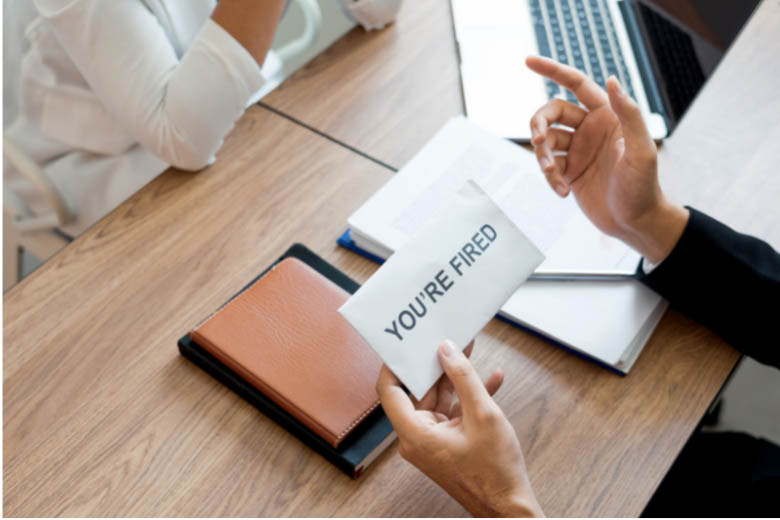 Once you get your final electricity bill, make the required payments. But make sure to send the funds directly to the bank account managed by the insolvency trustee or administrator, not the provider's usual account.
If your electricity bill is usually directly debited (SEPA) from your bank account. We would suggest contacting your bank to stop any further debit orders from your current electricity provider, just in case.
And if your bankrupt electricity provider owes you any sign-up bonuses. Make sure you submit this claim to the insolvency trustee as well. You never know. If you're lucky, you may get something back.
How To Send Cancellation Request to Your Electricity Provider in Germany
If you've been living in Germany for a while, you know that everything is pretty old school. So you'll likely have to send your cancellation request to your electricity provider via an official letter.
For most traditional electricity providers in Germany, e-mail or online cancellations won't suffice! You'll have to whip up those old-school, letter-writing skills to make it official.
We haven't personally gone through this process. But we'd recommend typing up a simple letter to your electricity provider (in German, of course). Stating that you want to make an official cancellation request to your electricity contract due to the letter you received and request a final bill be sent to you.
In the letter, quote your customer number, your full name, and address. If you don't know who the insolvency trustee is at this point. We'd also include a line in the letter to ask them to inform you who the insolvency trustee is.
Bonus Tip: If you're sending your cancellation request by post. Make sure to pay a bit extra and send it via registered post so you have proof! Better safe, than sorry.
Sign A New Electricity Contract
The final step is probably the easiest. Find a new electricity provider in Germany as soon as possible. You don't want to pay almost double the electricity price when you can sign up with a new one in less than 5 minutes!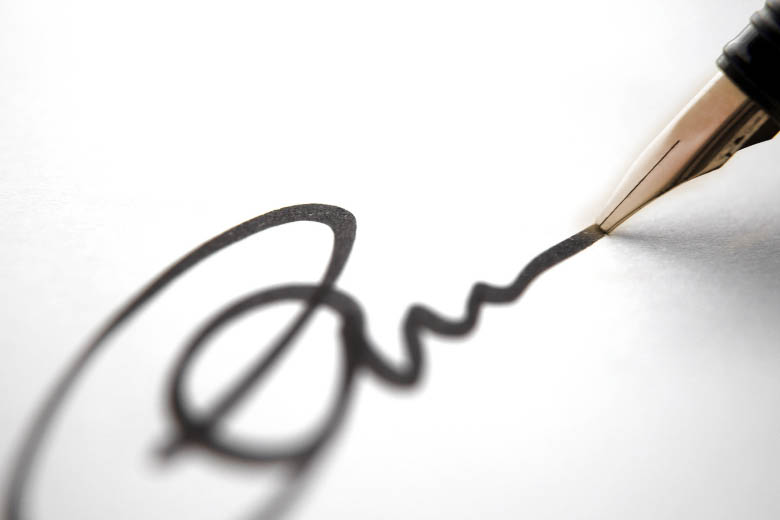 Now, we know that you may be very tempted to just sign a contract with your city's default electricity provider after the bad experience you had. But before you do that – hear us out first!
It may not be the best idea to sign up for a 12- or 24-month contract right now when electricity prices are at their peak. By doing so, you'll only be locking yourself into paying record-high electricity prices for the next year or two.
This means that you won't be able to benefit from lower electricity prices when they do come down. After all, what goes up must come down at some point in time, right?
The only time you'd want to lock the current electricity prices in for the next 12 to 24 months is if you expect electricity prices to go up even more during this time.
We've both left our finance and investment days behind us. So we're not going to even attempt to guesstimate what we think electricity or gas prices will do in the next year or two. So do this at your own risk!
Flexible Electricity Contracts in Germany EXIST
What we do recommend though, is signing with an electricity provider that offers flexible, month-to-month contracts. Whilst unicorns may not exist, we can assure you that finding a flexible electricity contract in Germany is rare, but possible!
Say 'hello' to Ostrom – the electricity provider that is here to disrupt the energy sector in Germany for good.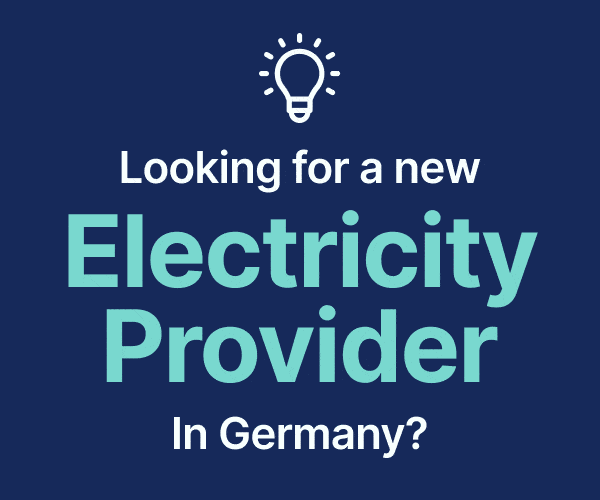 Not only is Ostrom a renewable (green) energy provider, but they're expat-friendly too (i.e. provide both German and English customer support). Plus, they're one of the only electricity providers in Germany that offers flexible contracts with no 12- or 24-month lock-ins. You just need to give 4 weeks' notice to cancel – no questions asked!
This makes Ostrom the ideal choice if you've just moved to Germany for work, studies, or even digital nomads who are not sure how long they'll be living in Germany for.
And that's not all. Ostrom prides itself on being honest and transparent. They offer all their customers (new and old) the same tariff when electricity prices go up or down. That's because they offer electricity to consumers at cost price with no sales mark-up.
How do they make money then? Ostrom discloses that too!
The electricity provider adds a €6 flat fee to your monthly electricity bill. This is unlike the traditional electricity providers out there, that charge a percentage fee to your monthly bill. This means the more electricity you use, the more money they make!
That's not all. You can completely skip the whole paperwork and 'snail mail' process with Ostrom because everything is done via their app. This includes making adjustments to your monthly electricity payments. So you don't need to wait 12 months to get your money back OR get a nasty surprise bill later when you've used more electricity than expected.
Don't believe us? Then check out Ostrom's official website and see for yourself. And if you do choose to sign up with them, make sure to use our referral code: NOMADLOV35 to get a €35 bonus!
Bonus Tip: You don't need to cancel with your default electricity provider. Your new provider will notify them and do all the admin for you.
Should You Sue the Bankrupt Electricity Provider?
Is there a point in suing the bankrupt electricity provider in Germany? After all, they did offer a price guarantee for a certain period in a signed contract and are now unable to honor it!
Our recommendation? Forgive, but don't forget. Learn from the mistake and move on.
There's really no point in suing a company that has already declared bankruptcy. It's not worth the stress, the time or the exorbitant lawyer's fees.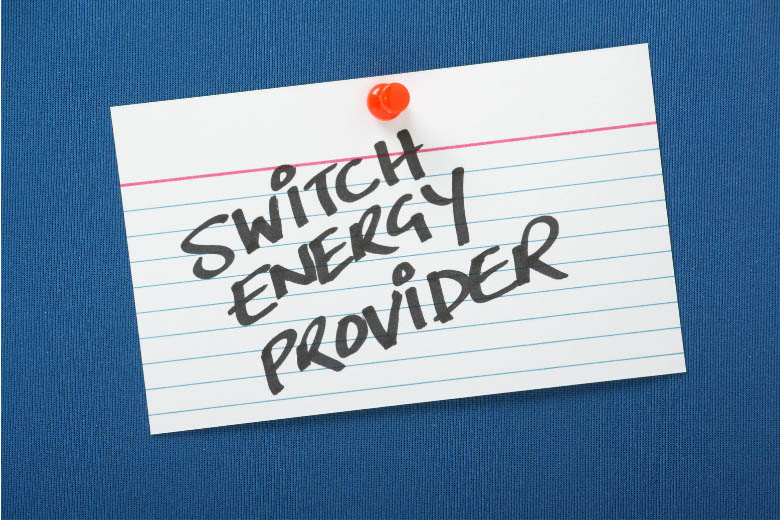 How To Cancel Electricity Contract in Germany Due To Price Increases?
Seasoned expats living in Germany know that it's near impossible to get out of contracts before their due date. But if your electricity provider in Germany has announced a price increase, it is possible to prematurely cancel your contract!
In this case, there's a special right of termination called a 'Sonderkündigungsrecht'. Don't worry if you can't pronounce it. It sounds intimidating but it's really easy to do.
And this special right applies as soon as your electricity provider in Germany has informed you of the price increase in writing. This same letter should also tell you how long you have the right to terminate.
But if it doesn't, it's usually two weeks in most cases. If you're not sure, we'd recommend checking the terms and conditions of your original contract to get the exact timeframe.
Unfortunately, you'll have to do this part of the admin legwork yourself. Your new electricity provider of choice will not be able to cancel your existing electricity contract under 'Sonderkündigungsrecht'.
It should be fairly easy to do. Just follow the steps we mentioned under 'How to send a cancellation request' earlier in this guide and you should be good to go.
Related Guide: Still working on improving your German language skills? Here's 22 fun and free ways to learn German online!