Let's work together! Get your brand in front of our more than 25,000 monthly adventurous world travellers and expats looking for their next memorable experience!
Who Will Tell Your Story?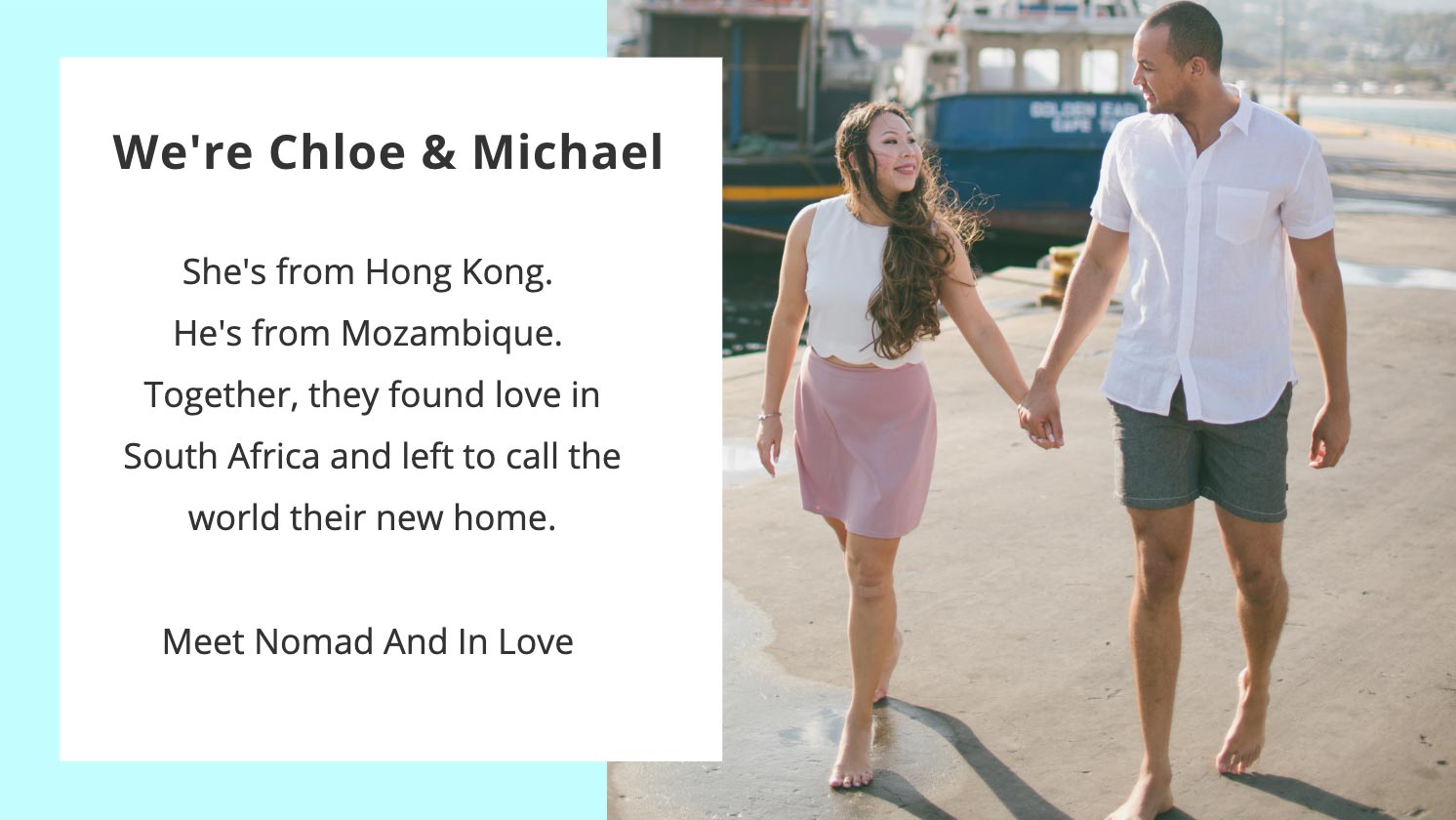 We may have been 'in love' for over 10 years. But it wasn't until 2019 that we fully became 'nomads' and created 'Nomad And In Love'.
It all started as an idea on our 6 week honeymoon across South East Asia. We were sitting in traffic, leaving a remote village in Indonesia. Talking about how the experiences you get from travelling forever changes you. How you seem to take a piece of every place you've opened your heart to with you, whilst also leaving a piece of yourself behind. And eventually becoming a person who is a piece of every place you've travelled to.
That was the pivotal moment in our lives when we realised how much more travel meant to us than simply a vacation.
After a few months of planning, we left our investment and consulting life behind to embark on the biggest adventure of our lives: following our dreams of travelling full-time and changing the world, one adventure at a time.
Get in Touch for Our Complete Media Kit
To Travel Is To Transform
We believe that travel goes beyond the physical journey and that it transcends into a mental and spiritual journey as well.
Our goal is to take travel beyond just taking pretty pictures. Our mission is to inspire people to go off the beaten path, out of their comfort zones and open their hearts to new experiences, cultures and ways of thinking.
By doing so, we hope to encourage people to travel more consciously, responsibly and show the importance of being kind to our planet, its creatures and to each other.
We believe that travelling is the most powerful form of education because to travel is to transform.
Our niche is adventure travel and expat life. Whether that's hiking, scuba diving, cycling or moving abroad to Germany, adventure is never too far away if you're willing to get out of your comfort zone.
We cover topics that simplify and make travel and moving abroad hassle-free for adventure seeking individuals. From jungle trekking to see orangutans in the wild, and following the crumbs of the Berlin Wall on a bike, to living as expats in Germany.
With our sense of adventure and analytical mindset, we hope to help travellers and expats make the most of their adventures in a conscious and responsible way.
Our readers are sophisticated world travellers and expats, looking to maximise their time to travel and see the world.
Like us, they're mostly millennials (born between 1981 – 1996) in their 20's and 30's who are university educated and well-read individuals. They are current with global issues such as sustainability and ethical tourism.
Their focus is on trying new, authentic experiences and learning about local culture when they travel. They are active on social media and usually research and plan their itineraries before travelling. Most of their travel planning is done on their smartphones, from research all the way to booking.
Our readers mostly work for corporates and receive a stable income. They don't mind paying extra for products that offer the best value for money. They prefer to spend their money on travel and experiences rather than products. When they do buy products, their purchases are usually well researched as they prefer quality over quantity.
More than 60% of our readers are from Germany, the United States and the United Kingdom but our entire audience spans over 150 countries.
Email us for all collaboration enquiries.
Our most treasured commodity is the trust of our audience.
We pledge to only work with companies that are aligned with our brand values. We will only endorse brands or products that we genuinely believe in and would use ourselves. This way, we develop trust amongst our audience while ensuring a successful collaboration for your brand and ours.
If you're looking to improve your brand awareness, messaging and online reach, we can help!
Here are some of the ways we can work together:
Press Trips and Familiarisation Trips
Social Media Promotion
Brand Ambassadorship
Experiential Reviews of Products and Services
Brand Advertising and Content Creation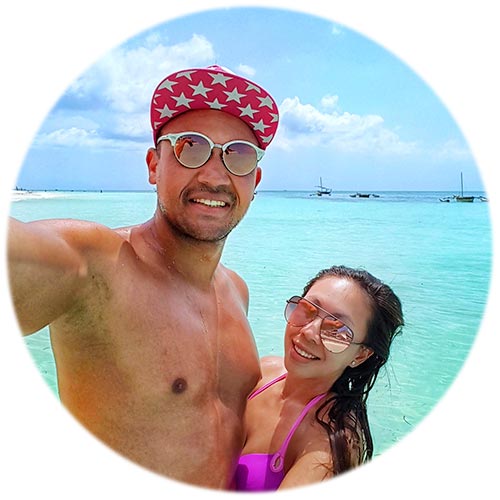 Your adventure travel and expat guides! We're here to help you plan your next adventure and show you how to travel consciously and sustainably! From cycling, hiking, road-tripping and scuba diving around the globe to moving abroad and living in Berlin, Germany.